Activities :
oenology (Beginners course)
(Beginners course)
19, rue Mercière
71250 - CLUNY
Saône-et-Loire
&nbspVisit website
Dégustations commentées sur réservation pour un groupe de 8 à 20 personnes. De 19h à 20h, apéritif dégustation de 2 vins régionaux accompagnés de fromages de chèvre locaux.
Spoken languages :
Last update : 05/04/2019
Payment
Credit card
Payment cards
Cheques and postal orders
Cash
Nearby search
Please insert a distance in order to get nearby points of interest
You may also like
Take part in the Le Clos de Bourgogne's introductory workshops and learn about vine and wine. On the programme: On the agenda: vineyard walks or ...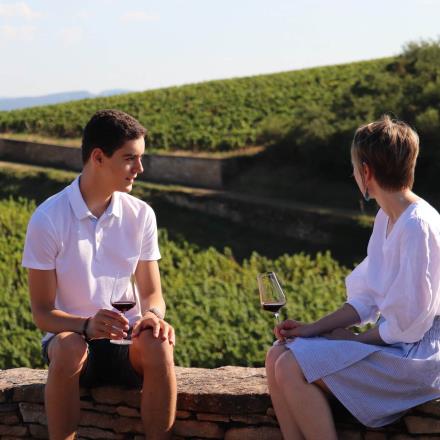 Sensation Vin offers tasting and oenology courses which combine knowledge and pleasure. In Beaune, a specially designed area is entirely given over...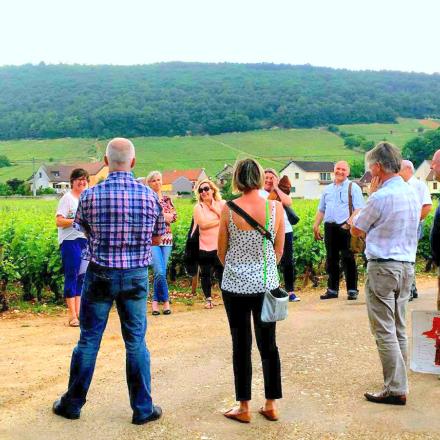 Come and discover the secrets of Bourgogne "wineyard Terroirs , the "vignerons"rule and the essentials of wine tasting with sandrine and andré...