Activities :
L'Atelier 37 rue du Faubourg Saint-Nicolas
21200 - BEAUNE
Côte d'Or
&nbspVisit website
Initiation à la dégustation en 3 séances, les lundis de 19h00 à 20h30 tout au long de l'année.
- 1ère séance : L'équilibre du vin
Pour comprendre l'équilibre du vin, nous nous familiariserons avec les saveurs et sensations acides, amères, tanniques, sucrées et alcoolisées. Place ensuite à la dégustation avec trois crus soigneusement sélectionnés.
- 2ème séance : Les arômes du vin
Nous aiguiserons notre nez à travers un panel d'arômes mis à notre disposition. Après cette sensibilisation aromatique, nous dégusterons quatre crus pour le plus grand plaisir de nos papilles !
- 3ème séance : Les défauts du vin
Trois vins, que j'aurai préalablement modifiés, vous seront proposés afin de s'imprégner des principaux défauts du vin. Nous dégusterons ensuite trois crus délicatement parfumés !
À chaque séance, nous mêlerons travaux pratiques et dégustation commentée de trois à quatre crus.
Une ardoise de charcuterie fromages accompagne la dégustation.
Tarif 3 séances : 135 € (à l'unité : 50 €)
Consultez le calendrier : www.ceresetc.com
Spoken languages :
Last update : 05/08/2019
Payment
Cheques and postal orders
Cash
Bank transfers
Nearby search
Please insert a distance in order to get nearby points of interest
You may also like
The Ecole des Vins-Burgundy Wine School has for the last 8 years been offering complete courses on the theme of Burgundy wines with an emphasis on...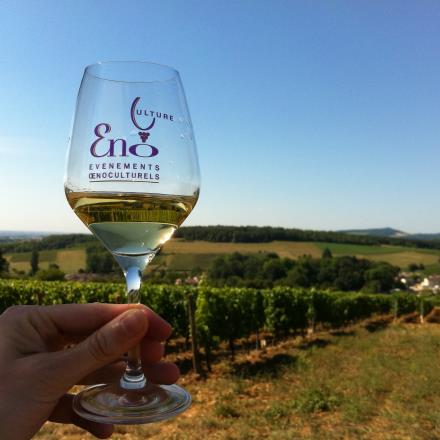 Visits and wine tastings.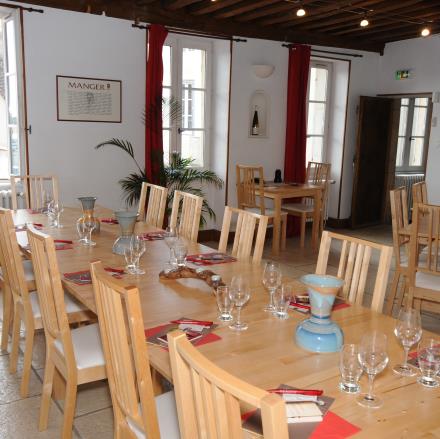 Plusieurs formules : initiation à la dégustation (2h30) ; dégustation à thème (autour des vins de la Côte Chalonnaise, d'une région ou d'une...