C'est parti pour une petite balade en vélo, avec cette boucle d'à peine un kilomètre sur les routes de du petit bourg de Saint-Thibault, au coeur de l'Auxois.
Ce village est surtout connu pour son église et son choeur gothique. C'était, en effet, un ancien prieuré qui abrita par la suite les reliques de Saint-Thibault. L'édifice a été transformé pour accueillir celles-ci et l'on peut maintenant découvrir un intéressant coeur gothique, des boiseries et un retable en bois sculpté retraçant la vie de Saint-Thibault, d'où la commune tire son nom.
N'oubliez pas de terminer pas votre visite en allant voir le portail nord, qui reflète l'activité sculpturale bourguignonne au Moyen-âge.
Si vous souhaitez continuer votre promenade, la boucle « Sous le regard de Myard » passe à Saint-Thibault. Celle-ci vous permettra, en autres, de visiter la ville de Vitteaux ou bien de faire un tour sur le camp de Myard, un ancien habitat fortifié datant du néolithique.
21350 - SAINT-THIBAULT
Côte d'Or
Type : Tourist on bicycle
Departure : BEURIZOT
Arrival : SAINT-THIBAULT
You may also like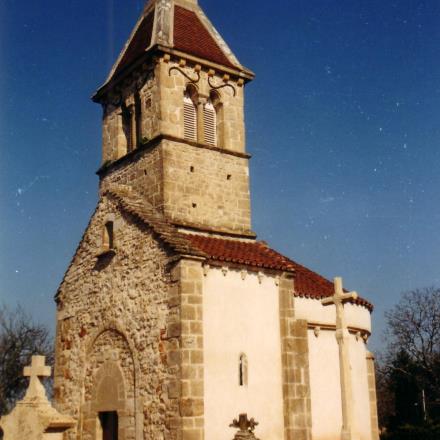 Starting at the square in front of the restaurant, follow the Boulodrome and Football Pitch. Go left then right and cross Le Sornin, go left, Lac...
Ce circuit permet de découvrir le terroir viticole de Farges-les-Mâcon et d'Uchizy avec tout au long du parcours des tables d'interprétation sur l...