Cette boucle de 23 kilomètre vous fera découvrir la ville de Semur-en-Auxois, ainsi que ses environs. Tout d'abord, visitez la charmante cité médiévale, avec ses toits roux, ses maisons à colombage et ses ruelles pavées. Le lavoir et les remparts sont également à admirer. N'hésitez pas à entrer dans la Collégiale Notre-Dame, une étonnante église gothique, et à contempler le tympan, les chapelles ou encore les vitraux. La Tour de l'Orle d'Or se visite également. Celle-ci est l'une des quatre tours du donjon et fut l'entrée principale de la cité médiévale.
Après votre promenade dans la ville de Semur-en-Auxois, partez en direction de Pont-et-Massène, jusqu'au lac de Pont, un réservoir du canal de Bourgogne, où vous pourrez vous baigner. Puis pédalez en direction de Marigny-le-Cahouët, où vous retrouverez le canal. Ici se trouve un château fort du XIIe siècle qui a servi de cadre au film « Angélique marquise des anges ».
21140 - SEMUR-EN-AUXOIS
Côte d'Or
Type : Tourist on bicycle
Departure : MARIGNY-LE-CAHOUET
Arrival : SEMUR-EN-AUXOIS
Distance (km) : 23
You may also like
From Givry to the gates of Mâcon, the 'Voie verte' combines Côte Chalonnaise vineyards and historical heritage, spiritual centres and poetical...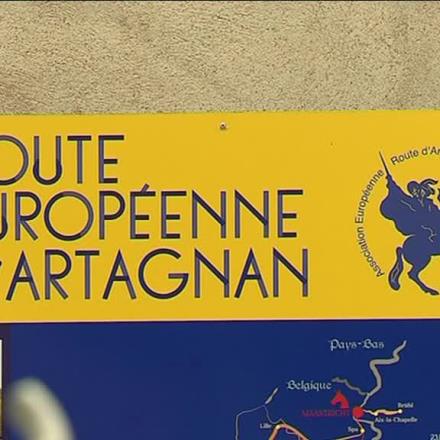 Cette route équestre relie le lieu de naissance de d'Artagnan (Lupiac dans le Gers) au village où il est mort (Maastricht au Pays-Bas). Cet...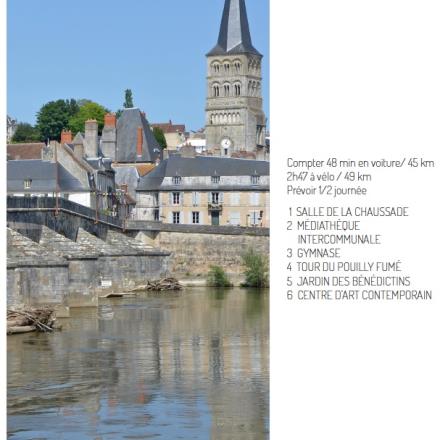 Cette balade fait partie d'un guide proposant de parcourir la Nièvre à la découverte de son architecture des XXe et XXIe siècles, résultat de...