Sur ce parcours de 17 km de la Voie Bleue, vous pourrez admirer de magnifiques paysages le long des méandres de la Saône.
Vous trouverez plusieurs villes et villages sur votre chemin, où vous pouvez vous arrêter faire une pause. Ainsi, à Saint-Jean-de-Losne, plus petite ville et premier port fluvial de plaisance de France, vous pourrez visiter la maison des mariniers et comprendre l'importance des voies fluviales dans cette commune.
Vous pourrez pousser jusqu'à Esbarres, où l'église avec son retable et son porche classé sont à voir. Si le cœur et l'envie vous en dit, allez faire un tour vers le lac de Chour (sur la commune de Franxault), où vous pourrez profiter de plusieurs activités nautiques.
Cet itinéraire alterne les sites « propres » (réservés aux vélos et aux piétons, sauf véhicules de service et riverains) et les voies partagées (routes circulées par les véhicules motorisés, sur les routes communales et départementales). Le départ de l'itinéraire se situe au niveau de la confluence entre le canal du Rhône au Rhin et la Saône (commune de Saint-Symphorien-sur-Saône). Prendre la direction de Saint-Jean-de-Losne, en rive gauche de la Saône (itinéraire interdit aux véhicules motorisés). Au bout de 4 km, passer sous le pont franchissant la Saône (à Losne) et prendre la route à gauche 100m après le pont en direction de Chaugey (1,2 km). A Chaugey, emprunter la RD976 (à droite) pour passer au-dessus de la voie ferrée ; puis, prendre la 1ère voie à droite en bas du pont pour passer dans un quartier résidentiel ; au bout de la rue, prendre à gauche pour rejoindre, après 1 km, le bord de Saône. 4 km plus loin, emprunter le canal de dérivation (toujours tout droit) et le longer sur plus de 2 km, emprunter le pont pour changer de rive et revenir sur 1 km (toujours le long du canal mais de l'autre côté) et prendre à gauche et rejoindre la Saône. L'arrivée provisoire de cet itinéraire se situe 2 km plus loin, à Pagny-la-Ville.
21250 - PAGNY-LA-VILLE
Côte d'Or
Type : Tourist on bicycle
Departure : SAINT-SYMPHORIEN-SUR-SAONE
Arrival : PAGNY-LA-VILLE
Distance (km) : 16
Duration (days) : 1h30
You may also like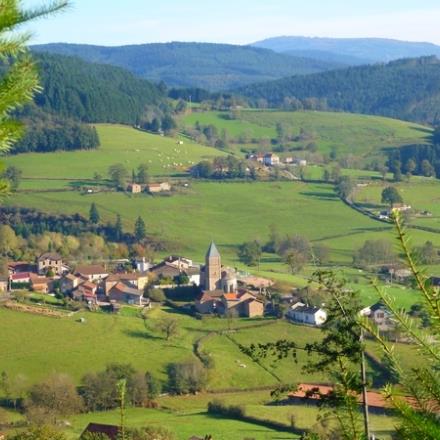 Un départ est également possible de l'Office de Tourisme Cantonal de Chauffailles....
Up one hill and down the next, from valley to valley, this excursion heads in the direction of the Charolais country, offering background scenes of...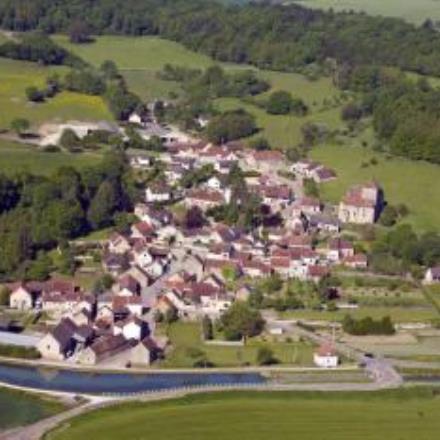 Un parcours rapide, pour une promenade idéale en famille dans les environs de Montbard....