Cet itinéraire a pour vocation de relier l'agglomération dijonnaise à la Saône. Pour l'instant, seul le tronçon Vaux-sur-Crône / Lamarche-sur-Saône est ouvert aux touristes.
En partant du petit hameau de Vaux-sur-Crône, situé sur la commune de Rémilly-sur-Tille, cette balade verte de quinze kilomètres vous entraînera au cœur de la forêt de Longchamps. Parfait pour une randonnée en famille à l'ombre des arbres, ce qui est bien agréable l'été...
Le calme et la beauté de la nature seront ainsi vos hôtes tout le long de ce parcours jusqu'à l'arrivée sur la commune de Lamarche-sur-Saône, où vous découvrirez une église à deux clochers.

Histoire de patrimoine

La randonnée qui vous mène de Vaux-sur-Crosne à Lamarche-sur-Saône se fera en grande partie dans les forêts du val de Saône. Mais savez-vous que la Côte-d'Or est l'un des départements français les plus boisés ? Notre territoire est ainsi recouvert à 36 % de forêts, ce qui en fait un cadre agréable pour les balades et les randonnées, à l'ombre des chênes et des hêtres.
La boucle se terminant à Lamarche-sur-Saône, c'est avec cette rivière que vous aurez rendez-vous. Prenant sa source dans les Vosges, la Saône flirte avec les limites du sud-est de la Côte d'Or, avant de se jeter dans le Rhône dans la capitale des Gaules.
Cette rivière tranquille a plusieurs atouts et offre des possibilités de navigation aussi bien commerciale que de plaisance, ce qui a permis à plusieurs communes situées le long de la Saône de se développer. Saint-Jean-de-Losne, Auxonne ou encore Pontailler-sur-Saône ont ainsi su tirer profit de l'attractivité fluviale que présente le cours d'eau. De nombreux canaux sont également reliés à la Saône (comme le Canal de Bourgogne), permettant ainsi aux péniches et autres bateaux de plaisance de naviguer tranquillement dans toute la partie Est de la France.
La Saône ravit également tous les amateurs de pêche, offrant une très belle réserve naturelle aux amoureux de la nature. De magnifiques sandres, silures et brochets attendent tranquillement les appâts au bout des lignes, tout comme les impressionnantes carpes que vous pouvez titiller dans les nombreuses boucles de la Saône. La rivière est également généreuse en poissons blancs, comme les ablettes, les gardons et les tanches.
21760 - LAMARCHE-SUR-SAONE
Côte d'Or
Type : Tourist on bicycle
Departure : REMILLY-SUR-TILLE
Arrival : LAMARCHE-SUR-SAONE
Distance (km) : 15
Duration (days) : 1h30
You may also like
The first part of our circuits start the same, that is, by passing in front of the village café and proceeding in the direction of Montrocher – le...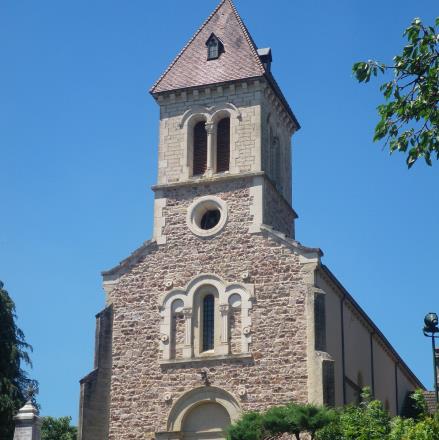 At the entrance to the Bourg follow the lane to " Billebin" where you will appreciate one of the best panoramas of the area. Your walk will take...
Departure point is at the Agorespace parking area, which is at the end of the Bourg towards Vauban. Always leave the...