One of Europe's major pilgrimage routes on foot, extending to Compostelle in northern Spain, originates in Cluny and heads southward to the city of Le Puy-en-Velay (Haute-Loire department). The 22-km stretch between Cluny and Tramayes, in the southern Saône-&-Loire, follows the GR 76 hiking trail; the itinerary then continues into the Rhone department along the GR 3 route. European pedestrian signage over the entire trail is symbolised by a yellow shell against a blue background. The guide published by Chamina (reference 207) is sold in bookshops and some Tourist Offices within the department.
71150 - REMIGNY
Saône-et-Loire
Type : Foot
Departure : REMIGNY
Arrival : CLUNY
Other offered services
Itineraries
- MACON
You may also like
From Santenay to Saint-Gengoux-le-National, the Grands Vins Wine Road prolongs the Grands Crus Wine Road towards the south: a signposted itinerary...
A touche-touche géographique, les terroirs du Mâconnais et du Beaujolais forment ici une unité paysagère et affective dans les limites de la Saône...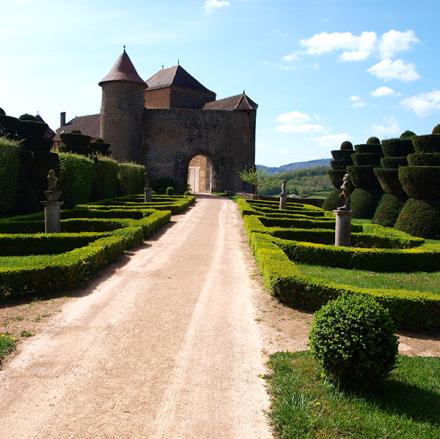 Between the tiny village of Berzé-le-Châtel nestled around its towering medieval castle and the renowned tourist centre of Cluny, this alternative...