- Depuis Tournus : prendre la D14 en direction de Cormatin, et sortir des zones d'habitation par un faux plat montant.
- Débuter l'ascension du Col de Beaufer (3 km à 3,3 %) et profiter sur la gauche d'une vue sur la plaine de Bresse.
- Puis rejoindre Ozenay.
- Juste après l'Eglise, tourner à droite sur une petite route étroite.
- Rejoindre la D182 et prendre à gauche en direction de Royer.
- Traverser le village et prendre la montée pour rejoindre le haut de Brancion, après 2,4 kilomètres d'ascension à 4,6 % de moyenne.
- Descendre rapidement sur le Col de Brancion.
- Tourner à droite pour rejoindre le parking du site médiéval.
71700 - TOURNUS
Saône-et-Loire
&nbspVisit website
Type : Tourist on bicycle
Departure : TOURNUS
Departure area : Musée du Vélo
Arrival : MARTAILLY-LES-BRANCION
Arrival area : Parking du Site Médiéval
Distance (km) : 13
Niveau : Easy
Height : 320
You may also like
The first part of our circuits start the same, that is, by passing in front of the village café and proceeding in the direction of Montrocher – le...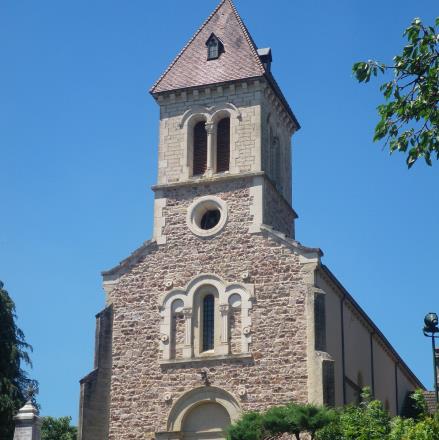 At the entrance to the Bourg follow the lane to " Billebin" where you will appreciate one of the best panoramas of the area. Your walk will take...
Departure point is at the Agorespace parking area, which is at the end of the Bourg towards Vauban. Always leave the...