Le sentier du Bois de la Roche chemine jusqu'à la crête du massif du vaste bois des Brûlées. Implanté sur un chaînon calcaire sculpté par l'érosion, ce relief résulte de l'accumulation de sédiments dans une mer jurassique il y a 170 millions d'années. Dans ce boisement inscrit à l'inventaire des Espaces Naturels Sensibles du département de Sâone-et-Loire, le sentier permet l'exploration d'un habitat forestier qui profite de la chaleur méridionale jusqu'en Bourgogne du Sud. Sur les traces du botaniste Émile Chateau, du sous-bois humide et moussu à la canopée brûlée de soleil, vous découvrirez les différentes associations forestières de ce haut-lieu de la biodiversité bourguignonne.
71250 - SALORNAY-SUR-GUYE
Saône-et-Loire
&nbspVisit website
You may also like
From Santenay to Saint-Gengoux-le-National, the Grands Vins Wine Road prolongs the Grands Crus Wine Road towards the south: a signposted itinerary...
A touche-touche géographique, les terroirs du Mâconnais et du Beaujolais forment ici une unité paysagère et affective dans les limites de la Saône...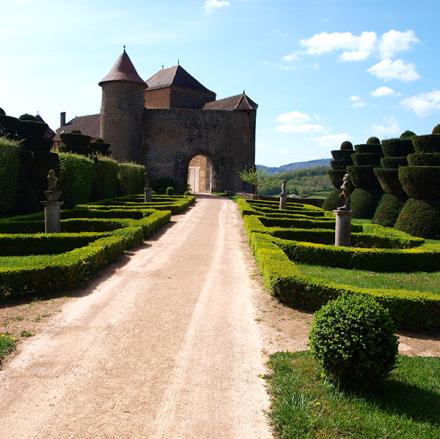 Between the tiny village of Berzé-le-Châtel nestled around its towering medieval castle and the renowned tourist centre of Cluny, this alternative...