Le départ de cette boucle balisée de 4,5 km se situe à l'entrée du village (près du caveau communal). Il traverse le bourg, le vignoble et offre de belles vues sur la plaine chalonnaise. 8 panneaux thématiques jalonnent le tracé. Cette promenade vous permettra de mieux connaître les travaux de la vigne, l'AOC Montagny et d'apprécier un panorama unique et imprenable sur le vignoble de la Côte Chalonnaise. Prenez le temps d'agrémenter votre balade d'une petite pause chez les vignerons et cavistes pour apprécier la belle robe jaune et limpide du Montagny. Le tout avec modération !
71390 - MONTAGNY-LES-BUXY
Saône-et-Loire
Type : Foot
Departure : MONTAGNY-LES-BUXY
Departure area : Entrée du village, près du caveau communal.
Arrival : MONTAGNY-LES-BUXY
Distance (km) : 4
Niveau : Easy
You may also like
From Santenay to Saint-Gengoux-le-National, the Grands Vins Wine Road prolongs the Grands Crus Wine Road towards the south: a signposted itinerary...
A touche-touche géographique, les terroirs du Mâconnais et du Beaujolais forment ici une unité paysagère et affective dans les limites de la Saône...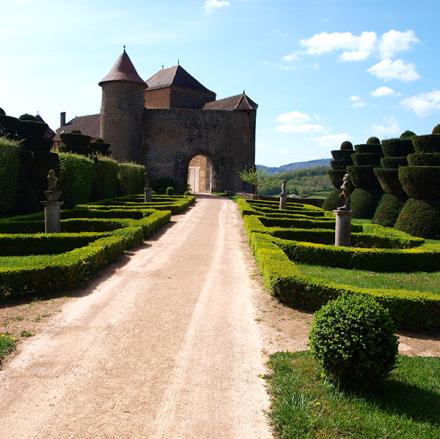 Between the tiny village of Berzé-le-Châtel nestled around its towering medieval castle and the renowned tourist centre of Cluny, this alternative...