Iguerande-to-Cronat. A route that mainly sticks to the Greenways network, offering the best views of the untamed Loire through a well-preserved landscape dotted with tranquil villages. This course takes a southerly trajectory through the heart of Brionnais country, between Iguerande and Saint-Yan (25 km), before joining the EuroVelo 6 course from Digoin to Cronat (52 km). Our favourites: the Tour du Moulin Museum in Marcigny, Semur-en-Brionnais' Romanesque church, the Montceaux-l'Etoile marsh, the castle in Saint-Aubin-sur-Loire, unspoilt Fleury isle, the Thermes and Celtô spa resorts at Bourbon-Lancy.
71140 - IGUERANDE
Saône-et-Loire
Type : Tourist on bicycle
Departure : IGUERANDE
Departure area : Lieu-dit "La Marjolaine" (limite département de la Loire)
Arrival : CRONAT
Arrival area : Le Bourg, au croisement de la route de Decize (D 979) et de la rue des Côtes (D 196)
Distance (km) : 99
You may also like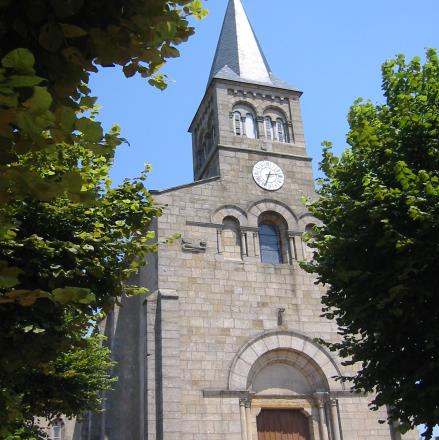 Départ au bourg place de la mairie route d'Amanzé. En sortant du parking prenez deux fois à gauche direction la Fosse Purcher Vous longez la route...
Ce chemin, dédié à Colette, a été ouvert en 1993 par les élèves du collège Colette de Saint-Sauveur-en-Puisaye....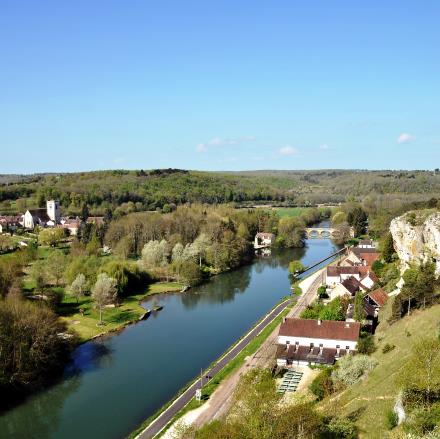 Au coeur d'une nature préservée, découvrez un cadre remarquable, longé par l'Yonne et le canal du Nivernais, une vue imprenable sur les rochers du...