Iguerande-to-Cronat. A route that mainly sticks to the Greenways network, offering the best views of the untamed Loire through a well-preserved landscape dotted with tranquil villages. This course takes a southerly trajectory through the heart of Brionnais country, between Iguerande and Saint-Yan (25 km), before joining the EuroVelo 6 course from Digoin to Cronat (52 km). Our favourites: the Tour du Moulin Museum in Marcigny, Semur-en-Brionnais' Romanesque church, the Montceaux-l'Etoile marsh, the castle in Saint-Aubin-sur-Loire, unspoilt Fleury isle, the Thermes and Celtô spa resorts at Bourbon-Lancy.
71140 - IGUERANDE
Saône-et-Loire
Type : Tourist on bicycle
Departure : IGUERANDE
Departure area : Lieu-dit "La Marjolaine" (limite département de la Loire)
Arrival : CRONAT
Arrival area : Le Bourg, au croisement de la route de Decize (D 979) et de la rue des Côtes (D 196)
Distance (km) : 99
You may also like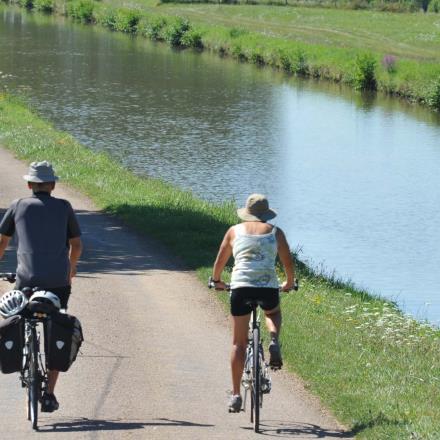 Véloroute du Canal latéral à la Loire de Nevers à Decize, un projet initié en 2012 et aujourd'hui ce tronçon de 30 km le long de la voie fluviale a...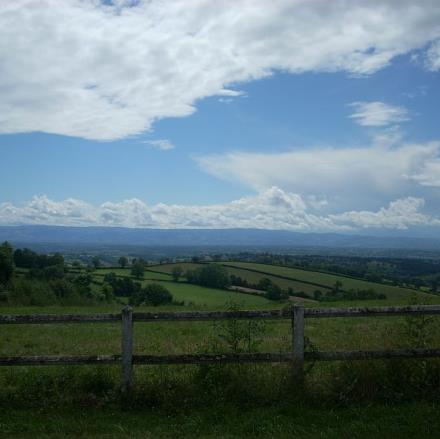 The Brionnais has an unprecedented number of Romanesque churches and chapels. All different, their golden stone walls shimmer in the clear light....