Tendue comme un arc entre les flancs d'un vallon, une majestueuse paroi voûtée a noyé la vallée ; c'est le barrage du Pont du Roi. De là, le lac s'étend à perte de vue, dessinant de larges arabesques au pied des collines boisées. La balade prend son envol en surplomb des rives abruptes qu'elle longe un moment pour profiter du spectacle et s'imprégner d'un univers à la fois paisible et sauvage. Puis le sentier bifurque, accompagnant le ruisseau de la Charbonnière dans son voyage en forêt. La terre ruisselle à l'unisson. Plus loin, un autre petit cours d'eau prend le relais pour guider notre exploration ; le ruisseau de Pierre Luzière porte le nom de la forêt. Deux fontaines égayent le parcours. Enfin, le chemin débouche à découvert sur les gorges du vallon du Canada, longue et belle entaille qui vient buter contre le grand ouvrage du Pont du Roi. Lac, forêt et vallon appartiennent au réseau européen Natura 2000 qui oeuvre à la préservation des sites écologiques et à la valorisation du patrimoine naturel.
AUXY
Type : Equestrian, Foot, Mountain biking
Departure : AUXY
Departure area : Parking du barrage du Pont du Roi
Arrival : AUXY
Distance (km) : 11
Niveau : Mean level
Height : 130
Download document(s)
Vous aimez randonner ?
You may also like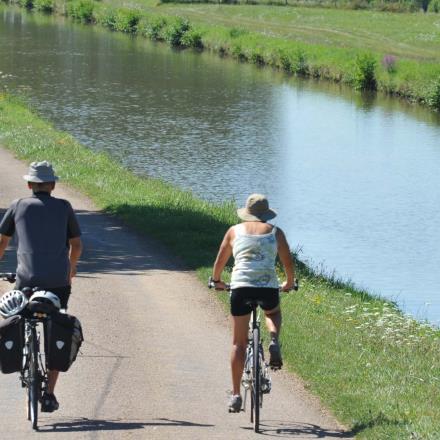 Véloroute du Canal latéral à la Loire de Nevers à Decize, un projet initié en 2012 et aujourd'hui ce tronçon de 30 km le long de la voie fluviale a...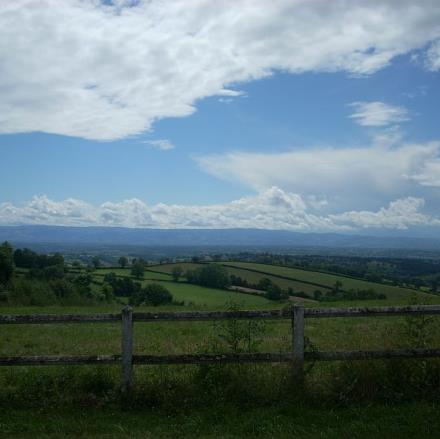 The Brionnais has an unprecedented number of Romanesque churches and chapels. All different, their golden stone walls shimmer in the clear light....