Avec son bonnet joliment bombé, le clocher de Saint-Usuge affiche le look franc-comtois. Qu'on ne se méprenne pas ! Du bourg, la balade se faufile au cœur de la Bresse Bourguignonne. Sur la terre au soyeux pelage vert, le bocage fait impression. Les haies brodent des lopins à géométrie variable et c'est miracle d'en voir en telle densité. Suspendez votre pas et observez : offrant le gîte et le couvert à une population à poils et à plumes, elles frémissent, elles gazouillent, elles bourdonnent. Le chemin saute les rivières, se frotte aux ruisseaux qui labourent la plaine et le ciel se baigne dans ces sillons d'eau. Les arbres vivent en famille, formant des bois à l'accueillante fraîcheur. Hameaux et typiques fermes bressanes s'inscrivent avec évidence dans le paysage et participent à la magie. Seule la monotonie cherche la fausse note ; elle n'est pas de ce pays-ci.
SAINT-USUGE
Type : Equestrian, Foot, Mountain biking
Departure : SAINT-USUGE
Departure area : Parking du plan d'eau communal
Arrival : SAINT-USUGE
Arrival area : Parking du plan d'eau communal
Distance (km) : 7
Niveau : Easy
Height : 18
Download document(s)
Vous aimez randonner ?
You may also like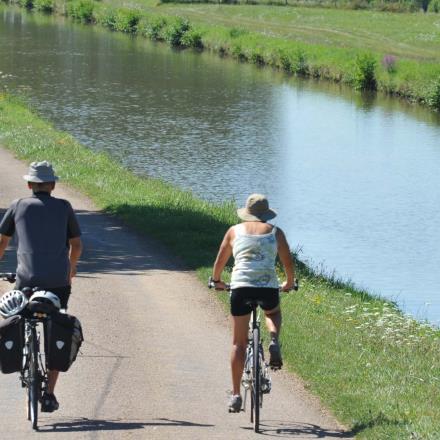 Véloroute du Canal latéral à la Loire de Nevers à Decize, un projet initié en 2012 et aujourd'hui ce tronçon de 30 km le long de la voie fluviale a...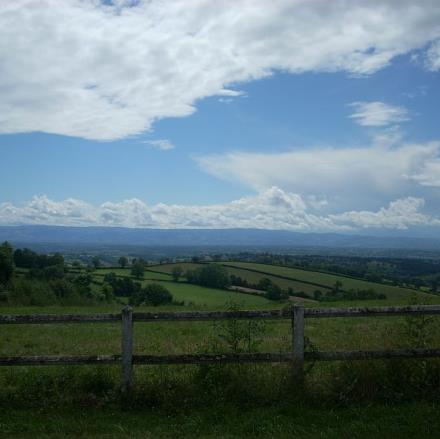 The Brionnais has an unprecedented number of Romanesque churches and chapels. All different, their golden stone walls shimmer in the clear light....