Une douce grimpette ouvre progressivement la vue sur le plateau d'Hurigny. Ourlé de ciel et festonné de crêtes, le plateau étale la couleur au couteau, en épaisseur irrégulière. Bien visibles, les maisons du village typiquement mâconnais d'Hurigny papotent autour du clocher roman. Les bois, les champs, les vignes brossent la toile ondulée d'une campagne organisée en un soigneux désordre qui semble avoir fait provision de sourires. Cheminant sur la crête, l'œil part à la cueillette de points de vue charmants comme d'un patrimoine rural attachant semé aux limites d'un champ, en lisière ou au cœur d'un hameau : croix de fer forgé, lavoirs mais également puits. Il fallait, sur le plateau, aller capter l'eau qui ruisselle en coulisse. A Salornay, l'ancien château féodal au dessin tourmenté embellit le premier plan du panorama qui s'agrandit ici vers la plaine de la Saône et la Bresse.
Parking de l'école dans le bourg
HURIGNY
Type : Equestrian, Foot, Mountain biking
Departure : HURIGNY
Departure area : Parking de l'école dans le bourg
Arrival : HURIGNY
Distance (km) : 11
Niveau : Mean level
Height : 75
Download document(s)
Vous aimez randonner ?
You may also like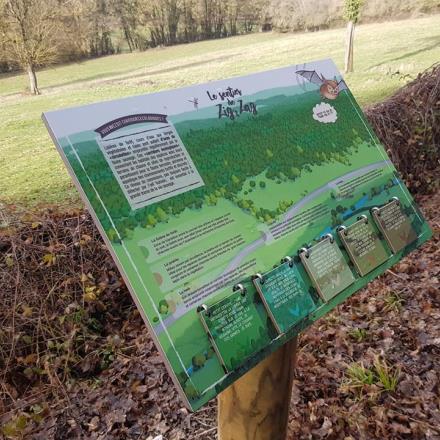 À l'occasion de cette balade, partez à la découverte de Zig et Zag, les deux mascottes chauves-souris de la commune de Cessy-les-Bois, classée en...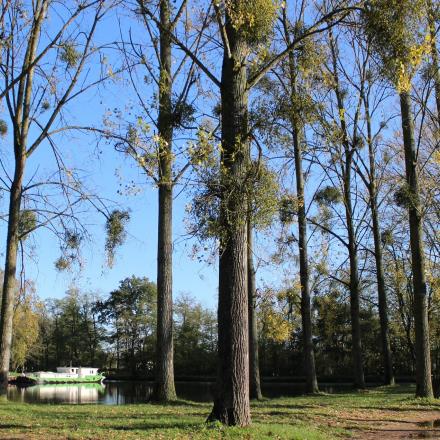 From Artaix, a nautical stop on the banks of the Roanne-Digoin canal, the trail drops steeply towards sweetly scented woodland paths before...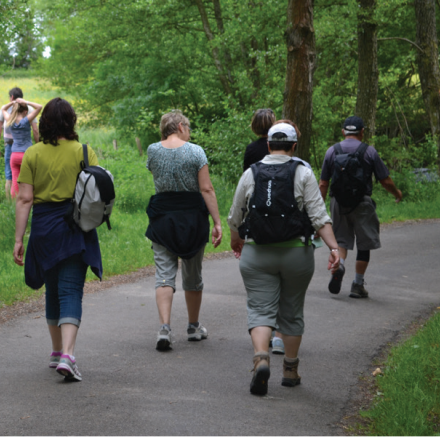 Petit circuit sans difficulté pour une balade tranquille.