Names like "La Dame", "Le Petit Bragny" and "Jully" dot this excursion through a series of deciduous forests. The leisurely-paced cyclist may want to keep an eye out for deer rustling through the forest floor or squirrels scampering on the small mound in the distance. Let yourself be guided by the sounds of birds above in discovering the myriad of paths leading into these woodlands… Enjoy your outing!
Common crossings :
Ancienne Gare (mini RIS au PK 12,7)
71390 - SAINT-DESERT
Saône-et-Loire
Type : Tourist on bicycle
Departure : SAINT-DESERT
Departure area : Ancienne Gare (mini RIS au PK 12,7)
Arrival : SAINT-DESERT
Arrival area : Ancienne Gare
Distance (km) : 21
Duration (h) : 2h
Niveau : Easy
Other offered services
Itineraries
The great Southern Burgundy loop - MACON
Download document(s)
Vous aimez randonner ?
You may also like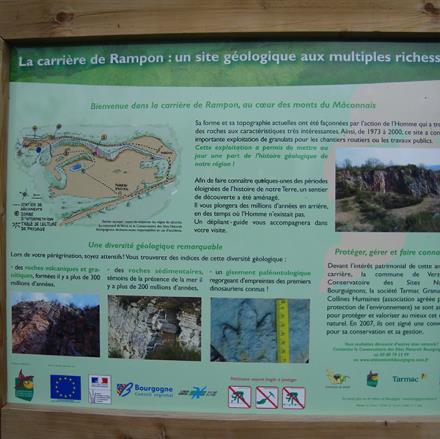 Un sentier de découverte, balisé et accessible à tous. Ponctué de bornes d'interprétation et d'une table de lecture du paysage, il révèle la...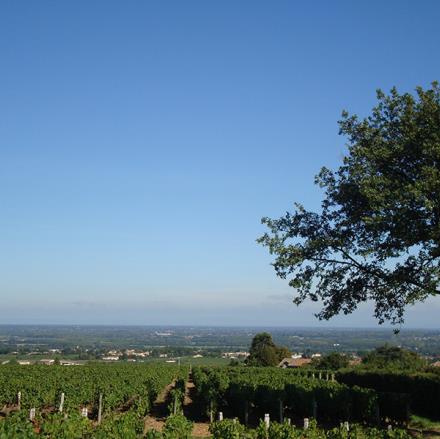 A touche-touche géographique, les terroirs du Mâconnais et du Beaujolais forment ici une unité paysagère et affective dans les limites de la Saône...
Belvédère accessible aux personnes à mobilité réduite avec bancs et table d'orientation.