Mâcon-to-Chalon-sur-Saône. France's first Greenways path was created right here between Givry and Cluny in 1997, over a 44-km stretch. Today a wonderful cycling loop is available from Chalon to Mâcon via this historical Greenways with a return up the Blueways hugging the Saône's banks. Gastronomy, oenology and architectural heritage await riders along this easy and pleasant itinerary. Plan on an enjoyable 3 or 4-day excursion. Our favourites: the towns of Buxy and Saint-Gengoux-le-National, the castle in Cormatin, the Cluny Abbey, Château of Berzé-le-Châtel, the Roche de Solutré prehistoric site and rock formation, the Bicycle Museum in Tournus.
The Bois-Clair Tunnel at Berzé-le-Châtel. This tunnel is Europe's longest dedicated to a Greenways route. Distance: 1.6 km. Temperatures inside the tunnel drop to 11°C. This structure shelters a number of protected bat species; to ensure their preservation during hibernation, the tunnel is only open part of the year, namely from 15th April to 31st August: 8 am to 8 pm ; during September: 8 am to 7 pm. Tunnel crossing times : 4 to 6 minutes by bicycle ; 6 to 10 minutes on roller skates ; 15 to 20 minutes on foot. Detour itinerary - 4 km. During the tunnel's period of closure, it is advised to use Loop No. 14 (see the route diagrams on the back of this map).
71000 - MACON
Saône-et-Loire
You may also like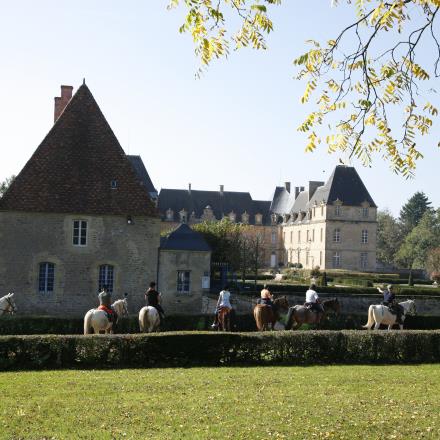 In the Bourg, after the church, depart opposite the Multisports Area. Turn right at the riverside lane "La Genette". In the distance you can...
Dans un décor bucolique de champs et de bois où l'impression de bien-être triomphe malgré soi, ce chemin évoque la tragédie du hameau de La...