Mâcon-to-Chalon-sur-Saône. France's first Greenways path was created right here between Givry and Cluny in 1997, over a 44-km stretch. Today a wonderful cycling loop is available from Chalon to Mâcon via this historical Greenways with a return up the Blueways hugging the Saône's banks. Gastronomy, oenology and architectural heritage await riders along this easy and pleasant itinerary. Plan on an enjoyable 3 or 4-day excursion. Our favourites: the towns of Buxy and Saint-Gengoux-le-National, the castle in Cormatin, the Cluny Abbey, Château of Berzé-le-Châtel, the Roche de Solutré prehistoric site and rock formation, the Bicycle Museum in Tournus.
The Bois-Clair Tunnel at Berzé-le-Châtel. This tunnel is Europe's longest dedicated to a Greenways route. Distance: 1.6 km. Temperatures inside the tunnel drop to 11°C. This structure shelters a number of protected bat species; to ensure their preservation during hibernation, the tunnel is only open part of the year, namely from 15th April to 31st August: 8 am to 8 pm ; during September: 8 am to 7 pm. Tunnel crossing times : 4 to 6 minutes by bicycle ; 6 to 10 minutes on roller skates ; 15 to 20 minutes on foot. Detour itinerary - 4 km. During the tunnel's period of closure, it is advised to use Loop No. 14 (see the route diagrams on the back of this map).
71000 - MACON
Saône-et-Loire
You may also like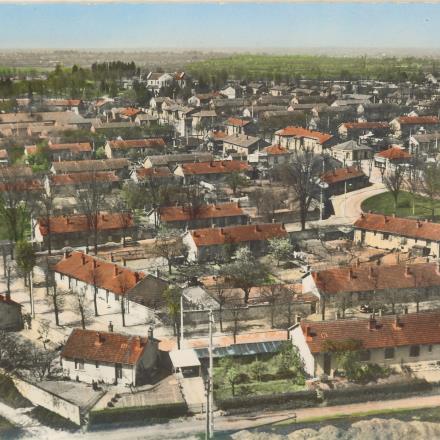 La cité-jardin de « La Bonne Dame de l'Orme »...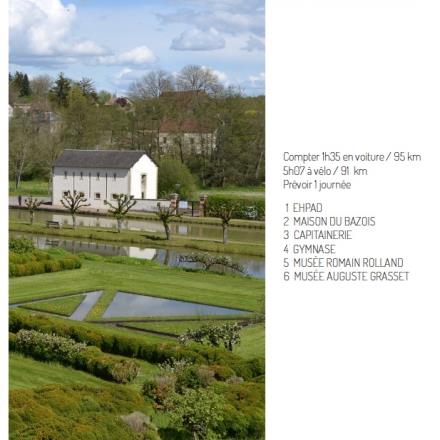 Cette balade fait partie d'un guide proposant de parcourir la Nièvre à la découverte de son architecture des XXe et XXIe siècles, résultat de...
Châtel-Censoir est situé au bord de l'Yonne, à la rencontre de deux vallées dominées par un promontoire rocheux couronné de belles demeures bâties...