1) Le massif d'Uchon surnommé la "Perle du Morvan" révèle en son sommet (684 mètres) de beaux chaos granitiques dont les plus connus sont le Mammouth, la Griffe du Diable, le Nez de Chien… (500 m aller/retour depuis le parking). Un site naturel et un point de vue exceptionnel sur le bocage, le Morvan et parfois le Puy de Dôme. Equipements : prévoir des jumelles. Visites guidées pour groupes sur demande. 2) Situé également sur la commune d'Uchon, le sentier de découverte forestière (réalisé par le Centre Régional de la Propriété Forestière) propose 3 boucles de promenade de 4 à 8 km. Un livret d'accompagnement est disponible à l'auberge de la Croix Messire Jean.
UCHON
&nbspVisit website
Download document(s)
Vous aimez randonner ?
You may also like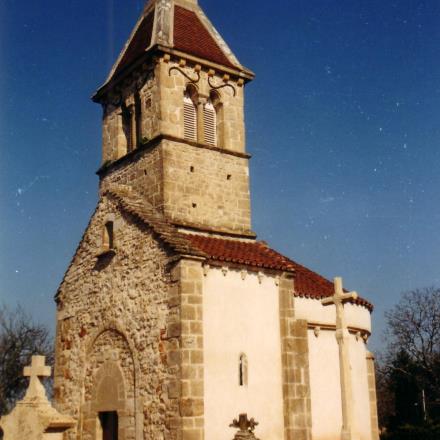 Starting at the square in front of the restaurant, follow the Boulodrome and Football Pitch. Go left then right and cross Le Sornin, go left, Lac...
Ce circuit permet de découvrir le terroir viticole de Farges-les-Mâcon et d'Uchizy avec tout au long du parcours des tables d'interprétation sur l...