Au départ du Lugny, vous découvrirez un coin de terroir du Haut Mâconnais, une parcelle de son histoire et des milieux variés : pelouse calcaire sèche ou "teppe", anciennes carrières, pierrier témoin d'une ancienne "lavière", forêt de chênes qui émergent des buis. Vous suivrez la mante religieuse qui vous guidera. Quatre panneaux biotopes répartis sur le parcours et une cinquantaine de panonceaux permettent d'identifier les arbres et arbustes. Equipements : prévoir de bonnes chaussures. Visites guidées sur demande. Infos : Mairie, Comité d'Animation de Lugny, tél. 03 85 33 21 96.
LUGNY
&nbspVisit website
You may also like
From Santenay to Saint-Gengoux-le-National, the Grands Vins Wine Road prolongs the Grands Crus Wine Road towards the south: a signposted itinerary...
A touche-touche géographique, les terroirs du Mâconnais et du Beaujolais forment ici une unité paysagère et affective dans les limites de la Saône...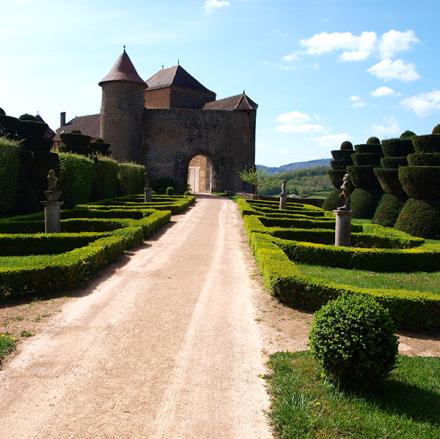 Between the tiny village of Berzé-le-Châtel nestled around its towering medieval castle and the renowned tourist centre of Cluny, this alternative...