Cette douce et régénérante balade plonge et s'attarde en pleine forêt, sur des chemins d'ombre verte subtilement parfumés de mousse, de feuillage et d'écorce, et flirte au retour avec la Côte Chalonnaise. Dédiée aux randonneurs pédestres et équestres, elle est aussi particulièrement appréciée des vététistes. La belle forêt domaniale de la Ferté, la seconde du département en termes de superficie, est un paradis giboyeux, résidence des chevreuils. Attention, pour observer ces derniers, mieux vaut être matinal. A Saint-Germain-les-Buxy, l'élégant château fort privé se mire dans ses douves. Le lavoir, amoureusement restauré, se fait quant à lui le charmant témoin d'un passé plus populaire.
SAINT-GERMAIN-LES-BUXY
Type : Equestrian, Foot, Mountain biking
Departure : SAINT-GERMAIN-LES-BUXY
Departure area : Parking devant la mairie, à proximité de la place "souvenirs aux morts"
Arrival : SAINT-GERMAIN-LES-BUXY
Distance (km) : 14
Niveau : Easy
Height : 25
Download document(s)
Vous aimez randonner ?
You may also like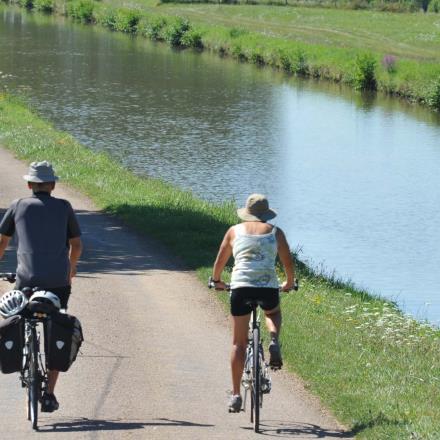 Véloroute du Canal latéral à la Loire de Nevers à Decize, un projet initié en 2012 et aujourd'hui ce tronçon de 30 km le long de la voie fluviale a...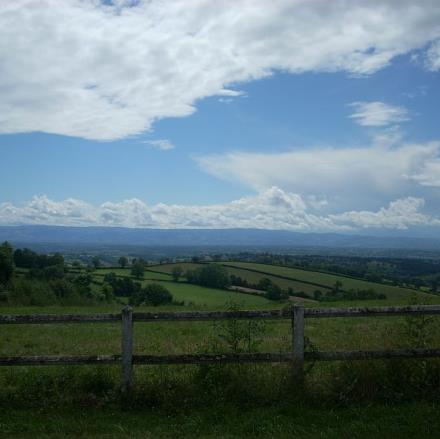 The Brionnais has an unprecedented number of Romanesque churches and chapels. All different, their golden stone walls shimmer in the clear light....