Tapissant les prairies et les sous-bois, frissonnant le long des ruisseaux ou frémissant au bord des étangs, les fleurs sauvages accompagnent en toute saison la balade : c'est le perce-neige, c'est le genêt, c'est l'épilobe et l'iris des marais, et c'est la fière et lutine digitale, qui règne durant l'été. De Montmelard, le sentier infiltre le bocage sur un relief rieur et tout bosselé. Faune, flore, étangs, fermes cossues, moulin à eau, châteaux féodaux… tantôt nature, tantôt architecture, le patrimoine se révèle dans toute sa diversité. L'ascension vers le Mont Saint-Cyr, le plus haut sommet de la Bourgogne du Sud (771 m) et point d'orgue du circuit, s'effectue sous la majestueuse protection des pins douglas. Du sommet, le regard explore l'horizon des monts du Forez, de l'Autunois, du Morvan, du Beaujolais et du Mâconnais.

1) De la place de l'Eglise, emprunter le sentier entre la mairie et la maison au fond du parking ; il croise, en descendant, la route de Vigousset. A environ 300 m, prendre à gauche entre deux prairies. Au carrefour suivant, virer à gauche sur la route sur 50 m puis à droite. A l'ancien moulin de Vigousset, prendre à droite et encore à droite à la croix. Parvenir au château de Vigousset.
Variante courte : monter derrière le château et prendre le premier chemin à droite qui rejoint l'itinéraire principal aux Jannauds (5).
2) Suivre à gauche la direction de Villars sur 150 m. Bifurquer à droite vers les maisons de la Boisette, puis à nouveau à droite derrière la ferme. Au Tronchat, continuer tout droit par la route qui passe devant le monument de Combrenot. S'engager dans le bois de Villars par le chemin forestier à gauche de la route ; il mène au château de Villars. Reprendre le goudron, couper la D 168 et traverser le hameau.
3) Après la dernière ferme, prendre à droite un chemin bétonné sur 100 m puis en grès. Il débouche sur la petite route de Marolle. Par la droite, gagner la D 168 et la suivre à droite jusqu'à la chaussée de l'étang de Millade. Emprunter cette voie jusqu'à un virage.
4) Monter par le sentier en face ; il mène au hameau des Jannauds.
5) Au carrefour, poursuivre en face (sentier GR 7) et déboucher sur la D 41. La suivre sur environ 200 m.
6) S'engager dans le sentier herbeux à gauche, à côté de la maison. Commence la montée vers le mont Saint-Cyr : poursuivre tout droit à travers la forêt. Après l'ascension ombragée, gagner une aire de repos (tables et pompe à eau).
7) Prendre à droite l'allée goudronnée menant au mont Saint-Cyr (tables d'orientation) ; redescendre par la même route jusqu'à une bifurcation à mi-chemin de l'aire de repos.
8) Tourner à droite sur le sentier qui serpente jusqu'à une petite route goudronnée menant, à droite, à Longuebise puis à Montmelard. Traverser le village pour retrouver le départ.
MONTMELARD
&nbspVisit website
Type : Equestrian, Foot, Mountain biking
Departure : MONTMELARD
Departure area : Place de l'Eglise - Au Bourg
Arrival : MONTMELARD
Arrival area : Place de l'Eglise - Au Bourg
Distance (km) : 12
Duration (days) : 3h30
Niveau : Mean level
Height : 251
Download document(s)
Vous aimez randonner ?
You may also like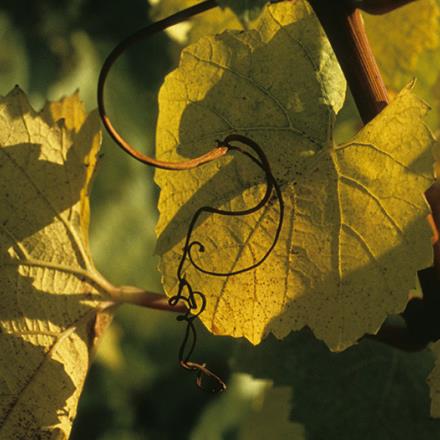 Explore up close the landscapes producing the finest appellations and pride of the Côte Chalonnaise region. Your physical efforts will be justly...
Mâcon-to-Chalon-sur-Saône. France's first Greenways path was created right here between Givry and Cluny in 1997, over a 44-km stretch. Today a...
Cette balade vous mènera au travers des terres agricoles du Bazois et le long du Canal du Nivernais, l'un des plus beaux d'Europe. Ancienne place...