Amer dans l'océan des Monts du Mâconnais, l'église romane de Saint-Martin-de-Laives découvre une vue imprenable. Deux tables d'orientation légendent le panorama sur le Chalonnais, la Bresse et le Jura. Village typique de l'architecture rurale bourguignonne, Laives abrita longtemps des dynasties de tailleurs de pierre. De nombreuses et charmantes curiosités subsistent, comme une croix bouteille et le porche des Antonins avec sa statue de Saint Antoine. Ici, les tuiles plates coiffent les maisons et d'anciennes fermes cossues. Depuis ce pittoresque et agréable village, la balade se faufile sans effort au pays des sources et des perrières (carrières) où poussent ici la vigne, là l'orchidée sauvage. En été, prévoyez la baignade au lac de Laives ou un parcours aventure dans les arbres. Au pays de la pierre et de l'eau, vous reviendrez à votre point de départ par un ancien lavoir et la surprenante rue des fontaines.
LAIVES
Type : Equestrian, Foot, Mountain biking
Departure : LAIVES
Departure area : Parking principal du village, devant l'école et l'ancienne mairie
Arrival : LAIVES
Arrival area : Parking principal du village, devant l'école et l'ancienne mairie
Distance (km) : 6
Niveau : Easy
Height : 80
Download document(s)
Vous aimez randonner ?
You may also like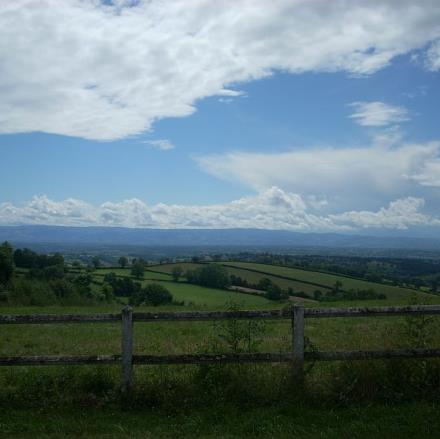 The Brionnais has an unprecedented number of Romanesque churches and chapels. All different, their golden stone walls shimmer in the clear light....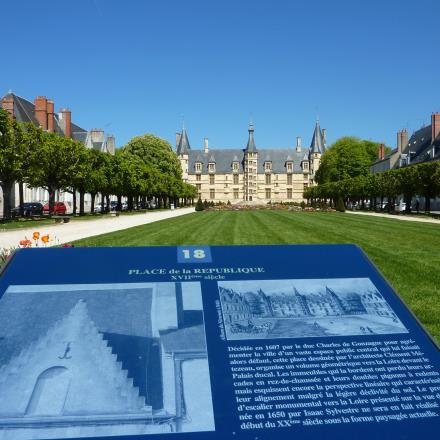 Si vous baissez les yeux, vous remarquerez très certainement une ligne bleue qui file sur le trottoir et la chaussée. Suivez-la et vous découvrirez...
Balade de 10 kilomètres entre forêt, route, et vignobles.