Si la vigne n'échevelait l'horizon, s'il n'y avait la douceur de l'air de notre Bourgogne du sud et sa lumière, la balade aurait un caractère montagnard. Rendez-vous sur les hauteurs, au centre-bourg de Montagny, pour un parcours panoramique qui rôde, avant d'y musarder, au-dessus du vignoble d'appellation Montagny, une des plus petites de Bourgogne et la plus méridionale de la Côte Chalonnaise. A flanc de coteaux et dans la vallée, sur un relief accidenté que l'on arpente joyeusement et sans difficulté, on ne croise ici qu'un seul cépage, le Chardonnay. Presque toujours visible, bâti en gradins sur la colline, le village de Montagny semble tout entier veiller sur son trésor. A quelques mètres de votre point de départ et d'arrivée, les nombreux caveaux offrent une halte chaleureuse et alignent en bouteilles et en tonneaux des vins exclusivement blancs très recherchés.
MONTAGNY-LES-BUXY
Type : Equestrian, Foot, Mountain biking
Departure : MONTAGNY-LES-BUXY
Departure area : Parking de la salle des fêtes.
Arrival : Montagny-lès-Buxy
Distance (km) : 7
Niveau : Easy
Height : 60
Download document(s)
Vous aimez randonner ?
You may also like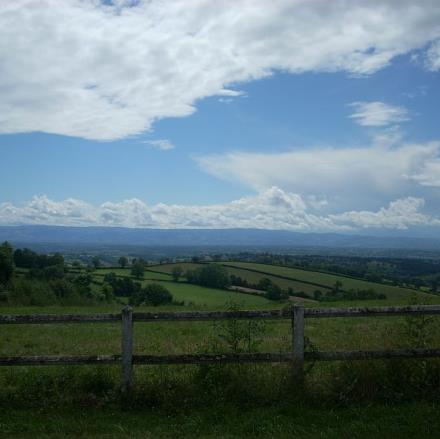 The Brionnais has an unprecedented number of Romanesque churches and chapels. All different, their golden stone walls shimmer in the clear light....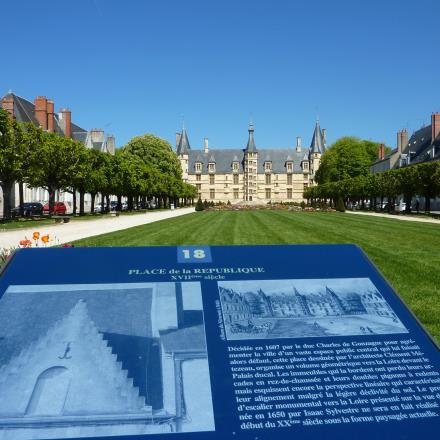 Si vous baissez les yeux, vous remarquerez très certainement une ligne bleue qui file sur le trottoir et la chaussée. Suivez-la et vous découvrirez...
Balade de 10 kilomètres entre forêt, route, et vignobles.