Cette balade fait partie d'un guide proposant de parcourir la Nièvre à la découverte de son architecture des XXe et XXIe siècles, résultat de programmes initiés par une maîtrise d'ouvrage publique et objet de concours d'architecture.
Ce parcours, parmi les cinq proposés dans le guide, intitulé "Le long de la Loire", explore, de projet à projet, le dialogue entre paysage, histoire et architecture à travers le département.
Cette sélection d'équipements témoigne de la diversité des sujets, des enjeux, des acteurs et des approches. Les projets présentés s'illustrent par la compréhension de leur contexte. Ils sont la marque que l'architecture contemporaine est appelée à constituer, un jour, le «patrimoine» témoignage d'une époque.

La balade d'architecture contemporaine "Le long de la Loire" propose de découvrir :
- la Salle de la Chaussade à Cosne-sur-Loire
- la médiathèque à Cosne-sur-Loire
- le gymnase à Cosne-sur-Loire
- la Tour du Pouilly Fumé à Pouilly-sur-Loire
- le Jardin des Bénédictins à La Charité-sur-Loire
- le Centre d'art contemporain de Pougues-les-Eaux
Common crossings :
3, rue des trois carreaux
58000 - NEVERS
Nièvre
Download document(s)
Vous aimez randonner ?
You may also like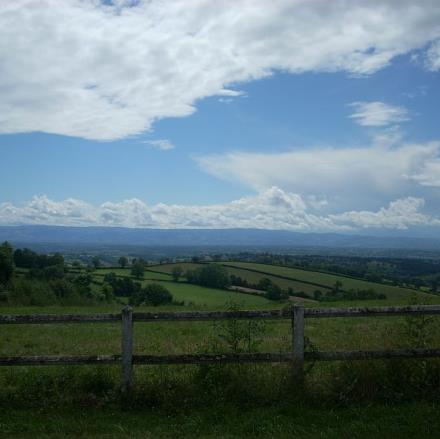 The Brionnais has an unprecedented number of Romanesque churches and chapels. All different, their golden stone walls shimmer in the clear light....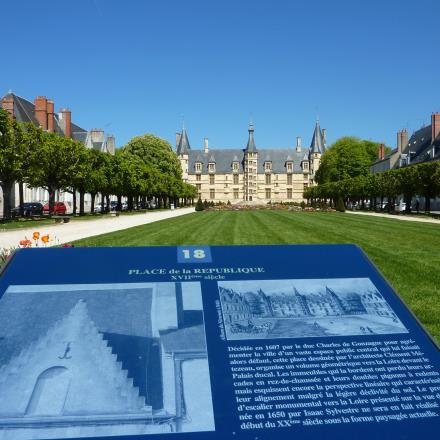 Si vous baissez les yeux, vous remarquerez très certainement une ligne bleue qui file sur le trottoir et la chaussée. Suivez-la et vous découvrirez...
Balade de 10 kilomètres entre forêt, route, et vignobles.