Départ : Place du Champ de Foire - Office de Tourisme
A pied : 1h30 / En vélo : 1h00

En sortant de l'Office de Tourisme, sur votre droite, s'étend la Promenade des Halles. Allez jusqu'au bout de celle-ci, pour admirer le panorama de la confluence des cours d'eau et du barrage de Saint-Léger-des-Vignes. Construit vers 1836, il réalise une retenue d'eau suffisante pour permettre la navigation sur la Loire et la jonction entre le Canal du Nivernais (sur votre droite) et le Canal Latéral à la Loire. Sur la rive gauche, la micro-centrale hydro-électrique. Poursuivez votre chemin en longeant la Loire jusqu'au pont du 152ème RI. Traversez le pont puis tournez sur votre gauche. Passage de la levée de La Jonction et panorama sur les ruines de l'Ancien château des Comtes et Ducs de Nevers. Il a été construit aux 12ème et 13ème siècles pour les Comtes de Nevers. C'était avant tout une citadelle, qui protégeait le passage sur la Loire. Passage d'un petit pont et d'une écluse automatique. Longez le chemin du bassin de la Jonction. Vous découvrirez le Port fluvial, son complexe hôtelier, et le nouveau centre d'affaires avec salle de conférences, télécentre etc. N'hésitez pas à vous promener vers les jardins d'eau et le quai pour admirer les nombreux bateaux des plaisanciers qui viennent du monde entier. Possibilité de continuer votre balade en empruntant le chemin de halage du Canal Latéral à la Loire, qui fut construit en 1838 pour prolonger le réseau navigable de Briare à Digoin puis Roanne.
Retour par le même chemin.
Place du Champ de Foire
58300 - DECIZE
Nièvre
&nbspVisit website
Type : Tourist on bicycle, Foot
Departure : DECIZE (58300)
Arrival : DECIZE (58300)
Duration (days) : 1h30
Download document(s)
Vous aimez randonner ?
You may also like
From Santenay to Saint-Gengoux-le-National, the Grands Vins Wine Road prolongs the Grands Crus Wine Road towards the south: a signposted itinerary...
A touche-touche géographique, les terroirs du Mâconnais et du Beaujolais forment ici une unité paysagère et affective dans les limites de la Saône...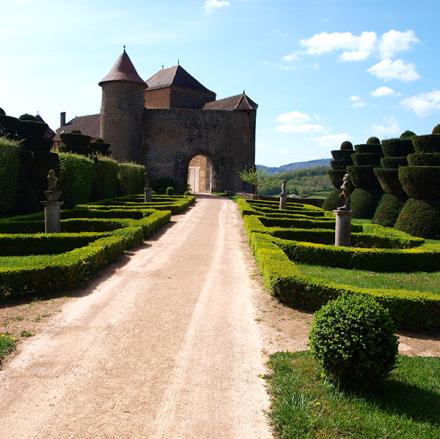 Between the tiny village of Berzé-le-Châtel nestled around its towering medieval castle and the renowned tourist centre of Cluny, this alternative...