From Beaune to Santenay, and in the future from Dijon to Santenay, this cycle track winds through the vineyards, crossing villages with famous names: many wine-growing estates, large and small, offer wine tasting along the way. A truly delectable trip through the heart of Burgundy and its world famous wines.
DIJON
Type : Tourist on bicycle
Departure : DIJON
Arrival : SAINT-LEGER-SUR-DHEUNE
Distance (km) : 20
You may also like
Départ : Viaduc de Mussy-sous-Dun. Passez sous le viaduc. Après 50 mètres, tournez à gauche et montez jusqu'au point N°2 « Le Fournay » un...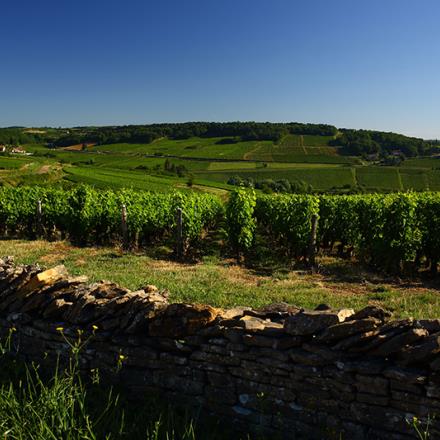 Une longue tradition viticole a composé la physionomie du paysage de cette balade cent pour cent sud-bourguignonne. Contournant le dôme du Mont...
C'est l'une des trois tranchées du canal du Centre. Le parcours pédagogique présente le canal du Centre d'hier à aujourd'hui ; l'activité...