Cette balade vous mènera au travers des terres agricoles du Bazois et le long du Canal du Nivernais, l'un des plus beaux d'Europe. Ancienne place forte dressée sur un piton rocheux, Châtillon-en-Bazois est aussi une ville d'histoire : en témoignent son château, ses jardins classés « jardins remarquables », son église et ses nombreux ouvrages de franchissement du canal, issus de l'époque du flottage sur bois. Ce circuit de 12 km peut être scindé en 2 boucles afin de raccourcir votre randonnée : au nord en direction de l'écluse de Mingot et ses ponts (5km), au sud en direction de la passerelle de Coeuillon (7 km).
Place de l'Eglise 11 Place Lafayette
58290 - MOULINS-ENGILBERT
Nièvre
Type : Foot
Departure : CHATILLON-EN-BAZOIS
Arrival : CHATILLON-EN-BAZOIS
Distance (km) : 12
Duration (days) : 3h
Niveau : Mean level
Height : 150
Download document(s)
Vous aimez randonner ?
You may also like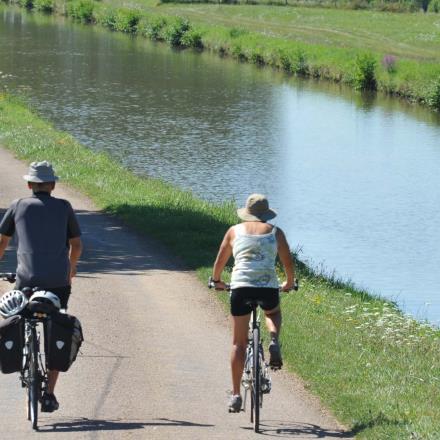 Véloroute du Canal latéral à la Loire de Nevers à Decize, un projet initié en 2012 et aujourd'hui ce tronçon de 30 km le long de la voie fluviale a...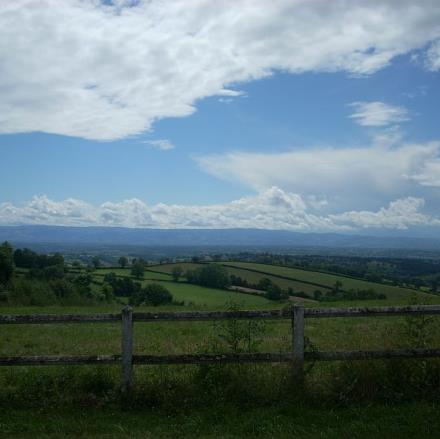 The Brionnais has an unprecedented number of Romanesque churches and chapels. All different, their golden stone walls shimmer in the clear light....