Au Bourg, après l'église, départ situé en face de l'espace multisports, droite au passage de la rivière "La Genette", vue sur la montagne de Dun et sa Chapelle. Au carrefour direction "Sarre". Croisement suivant à droite, suivez le hameau de "Sarre". Aire de pique-nique où vous pouvez faire une halte. Prenez ensuite à gauche direction "La Bazolle" où vous empruntez la chaussée de l'étang de Drée, traversez le passage à niveau, la RD193 et rejoignez sur votre droite le Château de Drée. Longez le mur du parc du Château et prenez à gauche le chemin des "Ranches", "Montprevet" et "Croix de Drée" érigée par la Comtesse de Croy en 1874 et vue sur notre église, en partie Romane (chœur, abside et clocher datés du XIIe siècle).
Le Bourg
71800 - CURBIGNY
Saône-et-Loire
Type : Foot
Departure : CURBIGNY
Departure area : Le Bourg
Arrival : CURBIGNY
Arrival area : Château de Drée
Distance (km) : 6
Niveau : Mean level
You may also like
Via the Saône, it is also possible to join the Burgundy canal at Saint-Jean-de-Losne, with the river running alongside the south Mâconnais...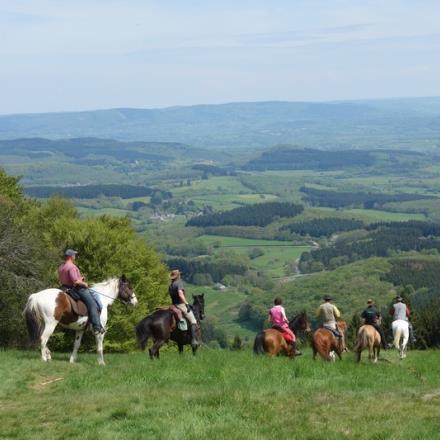 Le Tour équestre du Morvan correspond à environ 600 km pour une grande boucle dans le Parc naturel régional du Morvan. Sont associés à cet...