Départ du bourg, vers la croix de la Chaux, prenez à gauche, puis ensuite à droite au cimetière, entre pâturages et forêts, il faut grimper la côte de Collonges. Beau point de vue tout en haut. Continuez dans les bois. Tournez à droit, puis à la sortie du bois, vous découvrez le côté Rhône avec vue sur le Mont St Rigaud (1012m). Passant par la Croix du Plâtre, vous longerez Anglure-sous-Dun, puis Mussy-sous-Dun avec vue sur son viaduc (61 m au plus haut). Ce circuit vous mènera à 708 m d'altitude, jusqu'à la Chapelle de Dun, (jadis "Dun le Roy"), vestige d'un passé glorieux. Le circuit chemine ensuite dans les bois jusqu'aux Corneloups, puis après un beau panorama à gauche sur La Clayette et ses environs, rejoignez Les Gauthiers. La fin du circuit passe par Le Cornet et retour au point de départ au Bourg.
Le Bourg
71800 - SAINT-RACHO
Saône-et-Loire
Type : Foot
Departure : SAINT-RACHO
Departure area : Le Bourg
Arrival : SAINT-RACHO
Arrival area : Le Bourg
Distance (km) : 9
Niveau : Mean level
You may also like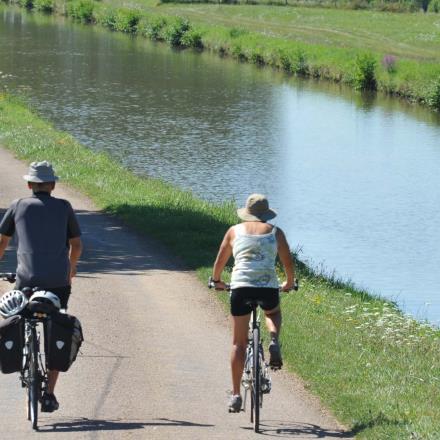 Véloroute du Canal latéral à la Loire de Nevers à Decize, un projet initié en 2012 et aujourd'hui ce tronçon de 30 km le long de la voie fluviale a...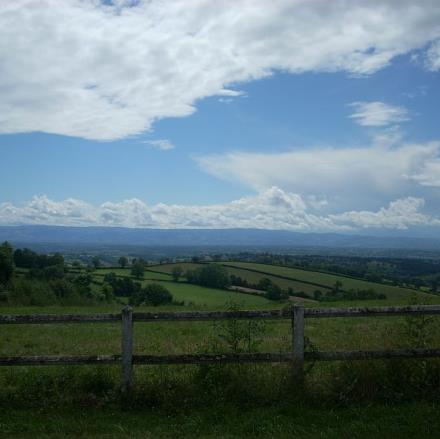 The Brionnais has an unprecedented number of Romanesque churches and chapels. All different, their golden stone walls shimmer in the clear light....