Au bourg, place de la bascule, prenez le départ par la RD193 en direction de Curbigny – La Clayette. A 250 m, "le Molard", continuez tout droit direction "les Leurres", à l'arrivée dans ce hameau tournez à droite, 400 m plus loin vous découvrez le magnifique étang des Leurres, carpodrome de renommée nationale. Tournez à gauche en longeant l'étang, et traversez le bois des Combes. A la sortie du bois, restez sur votre gauche. Au hameau "les Blancs" tournez à droite. Après avoir longé l'étang des Gorges Pierres, vous arrivez au bourg de Bois Sainte Marie où une visite de la magnifique église romane s'impose ! Tournez à droite en direction de "Sainte-Catherine" et "Les Rues", à l'entrée de ce hameau, vers la croix, restez sur votre droite, après avoir fait 500 m, au premier petit carrefour de chemins non goudronnés suivre tout droit. Un peu plus loin, traversez la route communale goudronnée n°5, continuez sur le sentier bordé sur votre gauche de dizaines de chênes pour arriver sur la RD 193. Tournez à droite pour rejoindre le bourg.
Le Bourg
71800 - COLOMBIER-EN-BRIONNAIS
Saône-et-Loire
Type : Foot
Departure : COLOMBIER-EN-BRIONNAIS
Departure area : Le Bourg
Arrival : COLOMBIER-EN-BRIONNAIS
Arrival area : Le Bourg
Distance (km) : 11
Niveau : Mean level
You may also like
From Santenay to Saint-Gengoux-le-National, the Grands Vins Wine Road prolongs the Grands Crus Wine Road towards the south: a signposted itinerary...
A touche-touche géographique, les terroirs du Mâconnais et du Beaujolais forment ici une unité paysagère et affective dans les limites de la Saône...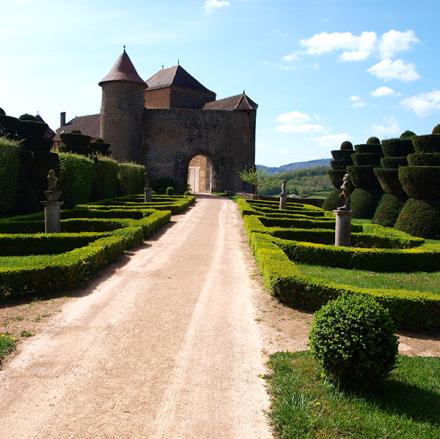 Between the tiny village of Berzé-le-Châtel nestled around its towering medieval castle and the renowned tourist centre of Cluny, this alternative...