Au départ de Coublanc, passez devant l'église dédiée à Sainte Marie Madeleine, l'ancienne jugée trop petite et malsaine fut détruite vers 1850. En 1852 une nouvelle église était donc édifiée conçue par l'architecte réputé André Berthier. Elle fut consacrée le 5 octobre 1869. De l'autre côté de la rue, admirer l'ancien presbytère et école des filles, aujourd'hui habitation privée, la maison « Auclair » du XVIe siècle.

Passez ensuite devant la mairie, l'école, laissez la route principale en allant tout droit en direction du point N°2 « Montbernier ». Après avoir traversé un charmant ruisseau continuer à gauche puis à droite en direction du point N°3 « La Favrie ». Admirez la vallée et au loin le Montrond où siège l'oratoire de la Sainte Famille érigé en 1875, y siègent donc un Saint Joseph barbu, tête nue portant au creux de son bras droit une branche de Lys. L'enfant Jésus dont les pieds reposent sur un globe terrestre et une vierge Marie drapée dans un long voile.

Au point N°3 « La Favrie » obliquez sur la droite et quittez la route goudronnée pour prendre un chemin de terre, longer le bois, la vue porte loin sur le village de Tancon et même plus loin encore sur celui de Saint Julien de Jonzy. Vous entrez dans le Bois Gauthay. De nombreuses coupes sont effectuées dans ce bois d'épicéas. Vous apercevez entre quelques arbres le clocher de Coublanc. Arrivée au point N°4 « les quatre chemins » tournez à droite, en descendant, sur votre gauche, de superbes vues sur le village de Villers dans le département de la Loire. Les points de vue de cette balade sont extraordinaires, sur le Roannais face à vous.

Empruntez la D259 puis tournez sur votre gauche au point N°5 « la croix du lièvre ». Poursuivre votre chemin entre les haies de houx, de charmilles, noisetiers, refuges des oiseaux jusqu'au point N°6 « les justices ». Tournez à droite puis à gauche, traversez le bocage et découvrez des paysages plein de douceur et de sérénité. De là vous apercevez le hameau de La Place appartenant à la commune de Coublanc qui à l'occasion de sa fête de quartier élit son maire, cela donne lieu à de joyeuses festivités.

Descendre doucement ce charmant chemin jusqu'à un petit étang, et remontez sur le plateau. Au point N°7 « Point IGN 405 m » tournez sur votre droite plus loin passer devant le cimetière et retour au village.
Eglise
71170 - COUBLANC
Saône-et-Loire
Type : Foot
Departure : COUBLANC
Departure area : Eglise
Arrival : COUBLANC
Arrival area : Eglise
Distance (km) : 12
Niveau : Mean level
You may also like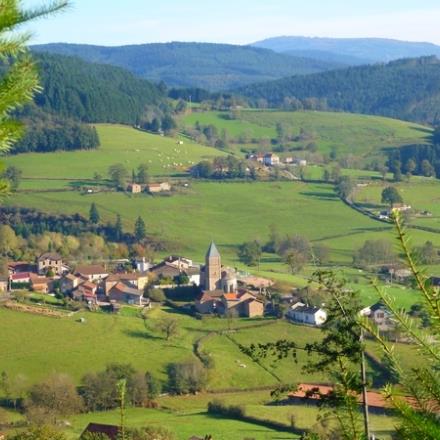 Un départ est également possible de l'Office de Tourisme Cantonal de Chauffailles....
Up one hill and down the next, from valley to valley, this excursion heads in the direction of the Charolais country, offering background scenes of...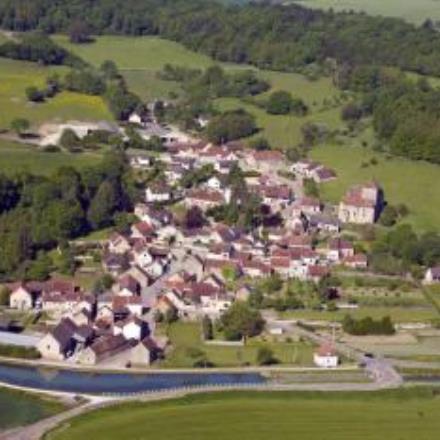 Un parcours rapide, pour une promenade idéale en famille dans les environs de Montbard....