Rendez-vous place de l'église pour le départ de ce circuit.
Démarrez à droite puis à 100 m prendre la petite descente où se
dresse un élégant manoir Renaissance.

Reprendre la direction la Vallée puis prendre le sentier sur votre
gauche, poursuivre, puis reprendre à gauche et tout de suite à
droite, montez direction la Roue. En prenant le chemin de terre sur
votre droite vous verrez un panorama sur le bocage Brionnais
parsemé de bovins blancs, ainsi qu'un aperçu de l'habitat dispersé
typique de la région.

Continuez sur la Roue (où l'on peut voir d'anciennes parcelles de
vignes), poursuivre et à l'intersection prendre à gauche Orval. À
Orval, prendre à gauche direction Bondinet-la-Varenne suivre la
route goudronnée sur 200 m, puis prendre à droite le chemin de
terre. Vous allez traverser des sous bois, longer un petit étang et traverser
les hameaux de La Varenne et du Breuil. Après 1 km de route
goudronnée au Bondinet, prenez à gauche le sentier direction
Le Rocher. À la fin du sous bois prendre en face le sentier direction
Préviny-les-Bassets.

Au prochain carrefour suivre les Bassets. Continuez sur ce sentier
puis prenez à gauche la Croix Bonnet, descendre sur Amanzé. Arrivée à les Places et prendre à droite et poursuivre sur la route goudronnée.
sur 200 m puis à droite. À gauche direction Saint-Symphorien-des-
Bois, faire 100 m et tournez à gauche, poursuivre jusqu'à la fontaine lavoir du Font de Chévry puis rejoindre la place de l'église.
Place de l'Eglise
71800 - AMANZE
Saône-et-Loire
Type : Foot
Departure : AMANZE
Departure area : Place de l'Eglise
Arrival : AMANZE
Arrival area : Place de l'Eglise
Distance (km) : 12
Niveau : Mean level
You may also like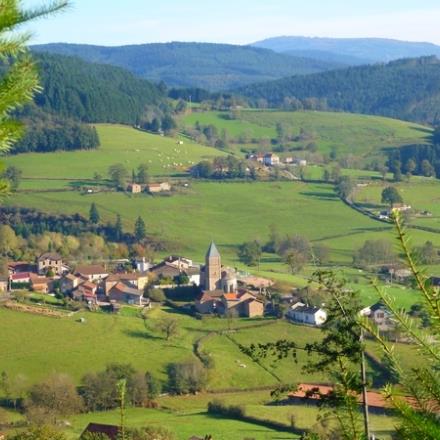 Un départ est également possible de l'Office de Tourisme Cantonal de Chauffailles....
Up one hill and down the next, from valley to valley, this excursion heads in the direction of the Charolais country, offering background scenes of...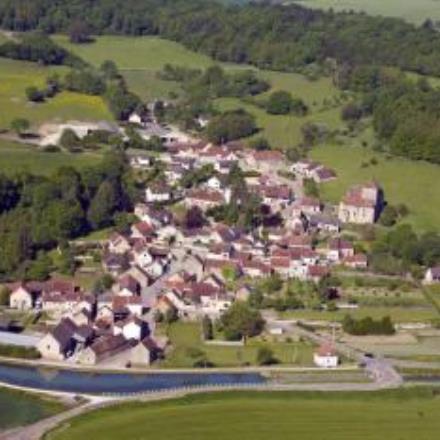 Un parcours rapide, pour une promenade idéale en famille dans les environs de Montbard....