Les Gilats Ecodomaine des Gilats
89130 - TOUCY
Yonne
&nbspVisit website
Au cœur d'une nature boisée, la Pyramide du Loup vous attend pour plonger dans l'univers du loup et de la biodiversité ! Partez à l'aventure en voyageant à travers le temps pour mieux comprendre l'évolution des relations entre l'Homme et le Loup depuis la Préhistoire jusqu'à nos jours. Découvrez tout d'abord le conte inédit du P'tit Louveteau en animation 3D dans un environnement féerique ! Pour les plus grands, un film documentaire sur le retour du loup vous attend... Descendez ensuite par la rampe et admirez les décors qui ont servi pour le montage du film, avant de poursuivre votre chemin dans un dédale de passages secrets... Une expérience unique avec des espaces à la fois ludiques et pédagogiques sans oublier un magnifique parc extérieur où la promenade vous amène à mieux connaître l'écosystème de la mare, les énergies renouvelables et l'occasion d'approcher nos chiens-loups, Néïs et Nahele...
Spoken languages :
Labels :
Groups
Groups welcomed : yes

Minimum size : 15
Last update : 06/05/2020
Documents languages


On site activities
Specific theme activities
Adult workshop
Junior workshop
Specialist conferences
Conferences
Temporary exhibitions
Son et lumière
Services
Amenities
Opening period
Opening date :
Opening hours :
OpeningHourAMFrom
10h00
OpeningHourAMTo
18h00
Prices
| Information | Min. Rate | Max. Rate | Further information |
| --- | --- | --- | --- |
| Child rate | 6 € | 6 € | enfants de 3 à 16 ans |
| Base rate - full rate adult | 9.5 € | 9.5 € | |
| | 8.5 € | 8.5 € | |
| | 5 € | 5 € | |
Payment
Credit card
Holiday vouchers
Cash
Visa
Nearby search
Please insert a distance in order to get nearby points of interest
You may also like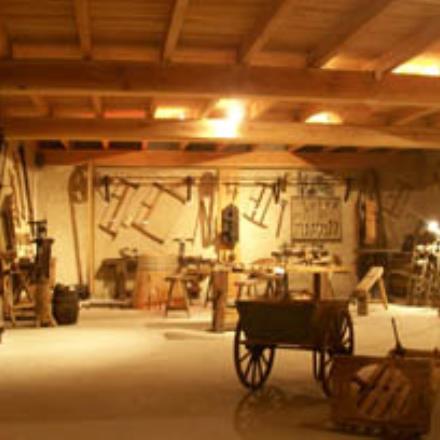 Le Musée de la Vigne et du Vin, housed within the Château de la Greffière, in La Roche-Vineuse, invites you to discover the crafts and tools of...