Place du Maréchal-Leclerc
89000 - AUXERRE
Yonne
&nbspVisit website
Située dans l'ancien palais des comtes d'Auxerre, la salle d'Eckmühl a conservé son décor du XIXe siècle : boiseries, plafond de toile peinte, mobilier.
Les collections présentées ont été léguées par Louise Adélaïde de Blocqueville, dernière fille du maréchal Davout, à la ville d'Auxerre en 1877. Lors de votre visite, vous découvrirez un ensemble riche, avec des pièces exceptionnelles : une robe de cérémonie portée par la maréchale Davout lors du mariage de Napoléon Ier et de Marie-Louise en 1810 ou le manteau de cérémonie que la maréchal Davout porta lors du sacre de Napoléon Ier en 1804, une console Jacob Desmalter provenant de l'hôtel d'Eckmühl et une bibliothèque conservant 2500 ouvrages.
Groups
Groups welcomed : yes

Maximum size : 19
Last update : 04/01/2020
Opening period
Opening date :
Nearby search
Please insert a distance in order to get nearby points of interest
You may also like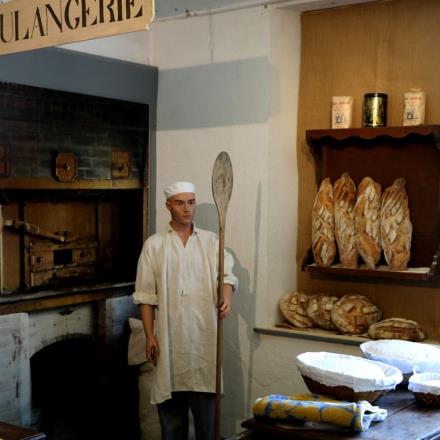 Attempting to reconstruct all aspects of village life is quite a challenge; however, this is exactly what the musée La Mémoire in Oyé has managed...