Status : Gallery
2 bis rue de la Chaume
21140 - MONTIGNY-SUR-ARMANCON
Côte d'Or
&nbspVisit website
Artiste autodidacte, j'ai été mime, magicien, je me suis adonné à la peinture à l'huile sur toile pendant une dizaine d'années. A présent, je sculpte sur pierre des bustes, des bas-reliefs. Je réalise aussi des oeuvres en pierre de grandes tailles 2/2/1 m pour décorer un jardin, une place, un bassin...
Je travaille dans la rue, devant ma galerie, ainsi vous pouvez à tout moment découvrir ma démarche artistique.
Je propose également des stages d'initiation ou de perfectionnement de sculpture sur pierre, voir mon site pour plus de détails.
Groups
Last update : 01/01/2019
Payment
Cheques and postal orders
Holiday vouchers
Cash
Nearby search
Please insert a distance in order to get nearby points of interest
You may also like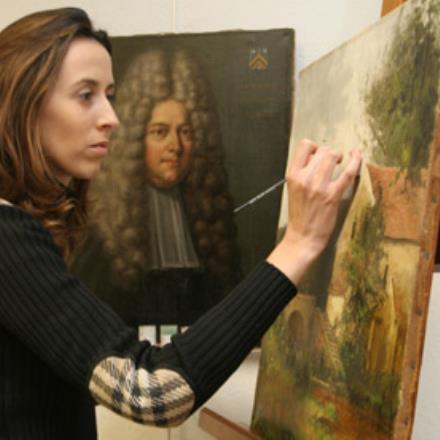 Artisan d'art : conservation et restauration d'oeuvres d'art, spécialités peinture de chevalet et bois doré.Expertise/Conseil en achat et vente d...