Status : Crafts artist, Workshop
26, rue Beau Site
71000 - MACON
Saône-et-Loire
&nbspVisit website
Atelier de vitrail et verre. Création et réalisation de vitraux à la demande, à partir de verres de couleurs, de transparences, de textures et de formes différentes. Objets de décoration, pièces d'ameublement, tableaux, panneaux de séparation de pièces, verrières, portes, fenêtres, impostes, crédences. Techniques utilisées : fusain ou fusion des verres à haute température, thermoformage (mise en forme à haute température des pièces sur des moules), vitraux au plomb ou avec la méthode Tiffany (sertissage cuivre et étain), dalle de verre. Des ateliers "découverte du vitrail" sur les techniques du vitrail au choix sont organisés pour les adultes et les jeunes à l'atelier ou à l'extérieur. Accueil de groupes sur demande : présentation du vitrail et création de pièces. Intervention dans les écoles.
Spoken languages :
Groups
Groups welcomed : yes

Maximum size : 15
Last update : 31/03/2020
Prices
| Information | Min. Rate | Max. Rate | Further information |
| --- | --- | --- | --- |
| Group rate | 3 € | 3 € | visite commentée 45mn min 15 personnes |
| Other rate | 65 € | 95 € | atelier découverte du vitrail 2 heures. Pièce 20cmx20cm 1 à 6 personnes |
Payment
Cheques and postal orders
Cash
Nearby search
Please insert a distance in order to get nearby points of interest
You may also like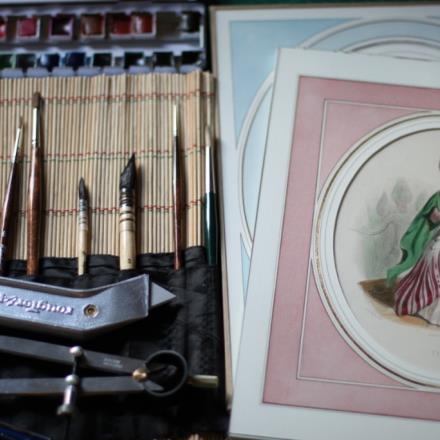 Artisanat d'art en encadrement....
L'atelier Tiphaine Jacquinot est spécialisé en restauration de toutes les céramiques (faïence, terre-cuite, porcelaine…) et les peintures de...