Status : Wine-growers
Wine color :


22, rue du Mont Beauvois Les Berthiers
58150 - POUILLY-SUR-LOIRE
Nièvre
&nbspVisit website
Depuis quatre générations, la famille Dagueneau partage la même passion : le travail de la vigne et du vin.
Cette passion s'est transmise de père en fils et désormais de père en filles !
Sachant que grand mère Léontine est à la base de l'exploitation viticole en ayant planté les 2 premiers hectares du domaine !!!

Aujourd'hui leur volonté serait de revenir au travail 100% manuel; ils vous expliqueront les difficultés qu'ils rencontrent !

A l'arrivée, un gentil chien vous accueillera en attendant ses maîtres...
Une fois que vous aurez passé la porte, pensez à lever la tête vous découvrirez un magnifique lustre et de nombreux clins d'œil au domaine de la vigne et du vin...

Leur Domaine se situe sur les coteaux de Pouilly-sur-Loire et de St-Andelain où ils produisent du Pouilly-sur-Loire et Pouilly-Fumé sur 17 hectares.
Non loin de là, 2 hectares de vignes des Montées de St-Lay permettent de proposer des vins des Côtes de La Charité, rouges, blancs et rosés.
Ils proposent aussi une cuvée vendanges tardives moelleuse en Vin de France.
Spoken languages :
Last update : 13/01/2021
Payment
Credit card
Cheques and postal orders
Cash
Eurocard - Mastercard
Bank transfers
Visa
Nearby search
Please insert a distance in order to get nearby points of interest
You may also like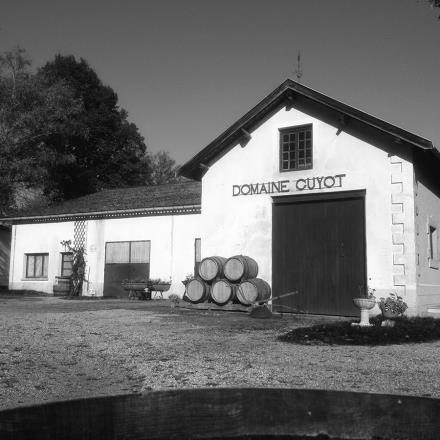 Baptiste Guyot is a dedicated and enthusiastic wine-grower. His life's ambition has been to relaunch the family estate. The adventure began in 2010...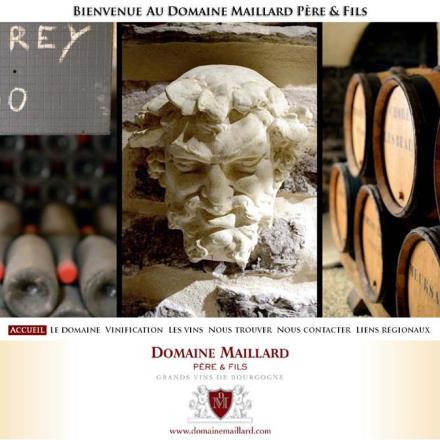 Our domaine was created by Daniel Maillard in 1952 and currently covers 19 hectares divided among 8 villages, from which we produce red and white...