Activities :
Rue Michel Servet
21500 - MONTBARD
Côte d'Or
&nbspVisit website
1 bassin ludique extérieur de 150 m2 et 3 bassins couverts (1 sportif de 25 x 10 m, 1 d'apprentissage 12 x 12 m et 1 ludique de 140 m2), toboggan de 45 m, bassin d'apprentissage, jets massants, bain à remous, pataugeoire, plage aménagée. L'ensemble des bassins ludiques ont une profondeur maximum d'1,30 m. Cours, stages de natation et activités pour individuels et groupes (apprentissage enfants et adultes, perfectionnement, aquaphobie, aquagym, aquabike...). Snack-bar et jardin l'été.

Des bassins couverts vous sont proposés toute l'année à destination de tous les âges (de la pataugeoire, en passant par le bassin ludique et son courant, le bassin d'apprentissage, le bassin sportif de 25 mètres et le toboggan de 45 mètres).
Le bassin ludique extérieur, ouvert pendant l'été, vous offre un panorama idyllique. Une pelouse pour pique-niquer et un snack vous sont proposés pour profiter pleinement de toute votre journée au centre aquatique... Le bassin ludique extérieur, profondeur maximum 1,30 m. Vous pourrez vous détendre dans la banquette à bulles ou bien dans le jacuzzi et profiter pleinement des jets et de la cascade...

L'espace détente se compose d'un sauna, hammam et d'un jacuzzi.
Spoken languages :
Last update : 04/01/2020
Prices
| Information | Min. Rate | Max. Rate | Further information |
| --- | --- | --- | --- |
| | | | de 3 à 18 ans |
Payment
Credit card
Cheques and postal orders
Holiday vouchers
Cash
Eurocard - Mastercard
Visa
Nearby search
Please insert a distance in order to get nearby points of interest
You may also like
Beach with amenities with snackbar, and canoes/kayaks, sailing boats and windsurfs for hire.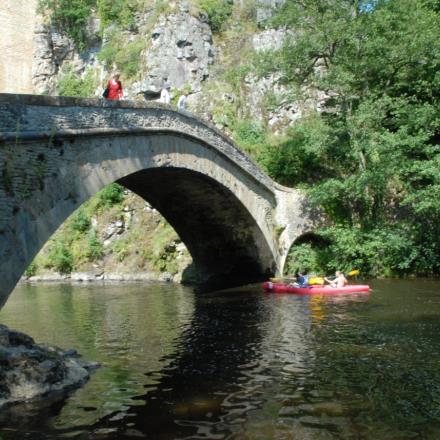 Aujourd'hui, l'entreprise AB Loisirs dispose de 3 sites afin de vous faire découvrir les activités de pleine nature : La base de loisirs de Saint...