La Capitainerie 1 rue de la Coopérative
21320 - POUILLY-EN-AUXOIS
Côte d'Or
&nbspVisit website
Pouilly-en-Auxois will delight lovers of river tourism. Its heart beats in the marina, the starting point of a discovery route. The Halle du Toueur and former icebreaker recall skippers of yesteryear. Take a ride on an electro-solar boat on the Burgundy Canal and pass through the tunnel that crosses the watershed between the North Sea and the Mediterranean.
Labels :
Last update : 28/07/2020
Nearby search
Please insert a distance in order to get nearby points of interest
You may also like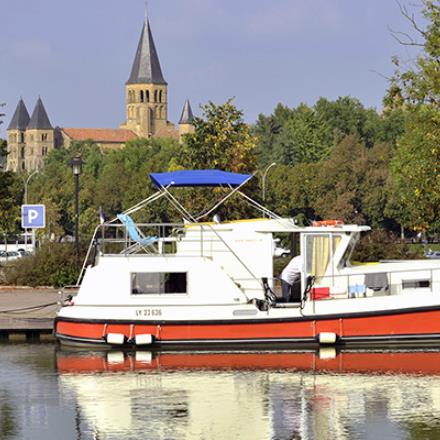 Revitalise yourself at Paray-le-Monial! Visit the Basilica of the Sacred Heart, a masterpiece of Romanesque art. Built from the 12th century, it...