Si vous avez un bon coup de pédale, ce parcours de 27 kilomètres est fait pour vous ! Les plus sportifs n'auront surement pas peur de se lancer dans cette boucle classée « difficile ».
Le plan d'eau de Pont-et-Massène sera votre point de départ, pour une randonnée de deux heures et demie. Puis direction le canal de Bourgogne et la commune de Marigny-le-Cahouët, où vous circulerez sur les chemins de halage. Vous quitterez ensuite le bord de l'eau pour retourner sur le bitume, jusqu'à la commune de Flée, où vous pourrez visiter le château datant du XVIIIe siècle, et son parc à l'anglaise.
Et enfin, retour au lac de Pont où vous pourrez profiter des activités nautiques, si vous êtes toujours d'attaque !

Histoire de patrimoine

Au fil de votre excursion autour du Lac de Pont, vous rencontrerez sur votre chemin plusieurs ouvrages qui font partie du riche patrimoine culturel de la Côte-d'Or.
Le premier sera le canal de Bourgogne, que vous longerez de Marigny-le-Cahouët à Charigny. Cet ouvrage, bâti à partir de 1775, fut ordonné par Louis XV, et totalement achevé en 1832, offrant ainsi 242 kilomètres de voies navigables entre la Seine et le Rhône. Cependant, celui-ci est vite désuet avec l'apparition du chemin de fer dans la région…
Le canal de Bourgogne reste quand même une ressource touristique pour la Côte d'Or. Que ce soit pour la navigation de plaisance ou pour l'utilisation du patrimoine construit autour du canal, ce dernier attire de nombreux touristes venus découvrir les paysages et les atouts du département.
Les voies le long du canal ont été aménagées lors de la construction de celui-ci. Les chemins de halage ont d'abord eu un but professionnel, et servaient aux haleurs qui remorquaient les péniches, puis une visée touristique, pour les promeneurs venus se ressourcer au bord de l'eau. Des arbres, notamment des peupliers d'Italie, ont aussi été plantés, pour ombrager le canal et les chemins de halage et éviter que l'eau s'évapore.
De même, vous croiserez sur votre chemin plusieurs écluses et maisons éclusières. Celles-ci hébergeaient un éclusier et sa famille. Mais avec l'automatisation des écluses (on en dénombre 189 le long du canal de Bourgogne), le passage des péniches ne nécessitent plus autant l'intervention des éclusiers, et les maisons sont souvent transformées ou réaménagées, comme on peut le voir à l'écluse de la Charme sur la commune de Saint-Victor-sur-Ouche.
Après avoir délaissé le canal de Bourgogne, vous découvrirez le château de Flée. Cet édifice, datant du XVIIIe siècle fut construit par le trésorier des guerres du roi Louis XV. Il est d'ailleurs maintenant classé à l'Inventaire des Monuments Historiques. A ne pas manquer, son escalier monumental de 18 marches, son lavoir et sa glacière dans le parc à l'anglaise du château.
21140 - VILLENEUVE-SOUS-CHARIGNY
Côte d'Or
Type : Tourist on bicycle
Departure : MARIGNY-LE-CAHOUET
Arrival : VILLENEUVE-SOUS-CHARIGNY
Distance (km) : 27
Duration (days) : 2h15
You may also like
Cette balade qui alterne entre l'Asvins et le Mazou, invite à sillonner les charmants villages ruraux aux alentours de La Charité-sur-Loire. Les...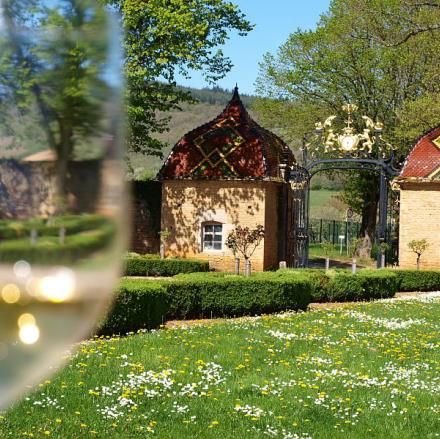 This itinerary provides the ideal backdrop for identifying with Lamartine the poet, by retracing the source of his tremendous inspiration. Little...
Ce tracé, créé à l'occasion du tricentenaire de la mort du Maréchal Vauban, s'inspire du service de messagerie mis en place afin d'assurer la...