Le Morvan ne se dévoile qu'au randonneur.
En suivant le GR13, qui le parcourt du nord au sud, les paysages alternent entre bocages, forêts, lacs, rivières et sommets.
Ici le temps s'est arrêté, vous vivrez au rythme de vos pas et les paysages empliront l'espace. Le s sons se confondent entre chants d'oiseaux, cloches des villages, et camionnette du facteur.
Le Morvan étant peuplé de hameaux très dispersés, les chemins sont nombreux avec bien souvent une histoire ou une légende qui s'y rapporte comme le Bibracte Alesia ou les chemins Pélerin.
Parc naturel régional du Morvan Maison du Parc
58230 - SAINT-BRISSON
Nièvre
&nbspVisit website
Type : Foot
Departure : AVALLON
Arrival : LUZY
Distance (km) : 176
Duration (days) : 10
Niveau : Mean level
You may also like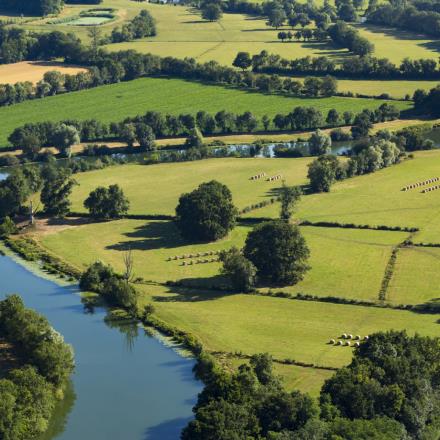 From La Truchère, the Seille winds its way across fields and copses at the heart of a nature reserve before reaching Louhans, capital of the...
1) Le massif d'Uchon surnommé la "Perle du Morvan" révèle en son sommet (684 mètres) de beaux chaos granitiques dont les plus connus sont le...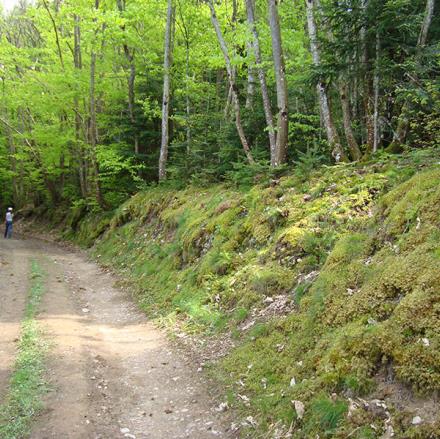 Tendue comme un arc entre les flancs d'un vallon, une majestueuse paroi voûtée a noyé la vallée ; c'est le barrage du Pont du Roi. De là, le lac s...