L'Association de promotion et de valorisation de la "Route Touristique des Vignobles de l'Yonne" regroupe en son sein les différents acteurs du tourisme et de la viticulture dans le département afin de travailler dans le but suivant : faire découvrir les richesses touristiques et viticoles de l'Yonne au plus grand nombre.

L'Association a crée une route touristique des vignobles de l'Yonne qui sillonne les cinq vignobles icaunais : Jovinien, Tonnerrois, Chablisien, Auxerrois et Vézelien. La route permet de partir à la découverte des villages viticoles et facilite la rencontre des viticulteurs. Nous proposons également une carte des 5 routes touristiques.

Partez à la découverte des vignobles de l'Yonne grâce aux 32 circuits édités par l'Association (disponibles en dépôt-vente dans les Offices de Tourisme) entre 6 et 25 km à parcourir librement.
26, rue Etienne Dolet
89000 - AUXERRE
Yonne
&nbspVisit website
Type : Foot
Departure : AUXERRE
Arrival : CHABLIS
Distance (km) : 10
Duration (days) : 1/2
You may also like
Only twelve or thirteen kilometres separate two of the area's premier tourist spots: Cluny and Cormatin. Over this stretch, the cyclist is treated...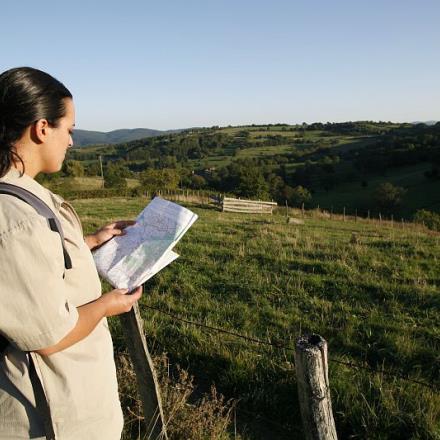 Dans le drapé des douces collines brionnaises palpite le village de Coublanc. De là, le chemin part à travers champs sur les joues rebondies d'une...
Répondre à l'appel de la forêt, c'est suivre le chemin qui va se suspendre dans les bois de la somptueuse forêt de Montmain et joue de la...