Loin du brouhaha des cités, partageant le flanc de la même montagne, deux hameaux se sont soudés. Et dans le petit village perché, le temps aussi fut suspendu. De vieilles maisons, la fontaine, le lavoir, conservent leur toit de laves et la mairie son muret. Trop petit pour être une paroisse, le village possède sa chapelle, construite au XVIIe, et des calvaires. Autour, il y a les prairies, la pelouse sèche, les buis et la forêt, qui joue avec ses charmes et déploie ses grands chênes. A l'orée de la forêt, la balade nous attend au théâtre de verdure, si bien nommé, qui magnifie une ancienne carrière. Peu à peu le sentier botanique nous révèle les secrets du paysage et son histoire, l'abandon des cultures, l'emprise éteinte de la vigne exécutée par le phylloxéra, le retour des bois… Des panneaux nous interpellent, sur la faune et la flore, et l'horizon nous appelle, depuis la plaine de la Saône, depuis la Côte Chalonnaise, depuis la Bresse et jusque, par temps clair, depuis les Alpes.
MONTCEAUX-RAGNY
Type : Equestrian, Foot, Mountain biking
Departure : MONTCEAUX-RAGNY
Departure area : Parking du théâtre gallo-romain
Arrival : MONTCEAUX-RAGNY
Distance (km) : 2
Niveau : Easy
Height : 10
You may also like
Only twelve or thirteen kilometres separate two of the area's premier tourist spots: Cluny and Cormatin. Over this stretch, the cyclist is treated...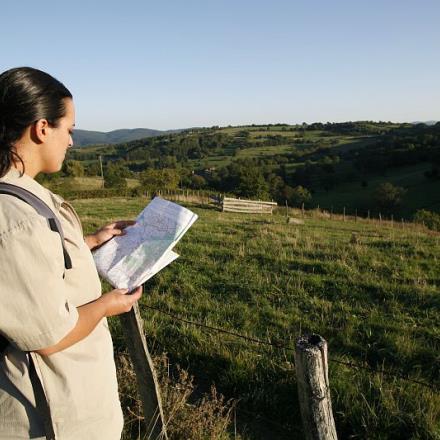 Dans le drapé des douces collines brionnaises palpite le village de Coublanc. De là, le chemin part à travers champs sur les joues rebondies d'une...
Répondre à l'appel de la forêt, c'est suivre le chemin qui va se suspendre dans les bois de la somptueuse forêt de Montmain et joue de la...