Au départ du Lugny, vous découvrirez un coin de terroir du Haut Mâconnais, une parcelle de son histoire et des milieux variés : pelouse calcaire sèche ou "teppe", anciennes carrières, pierrier témoin d'une ancienne "lavière", forêt de chênes qui émergent des buis. Vous suivrez la mante religieuse qui vous guidera. Quatre panneaux biotopes répartis sur le parcours et une cinquantaine de panonceaux permettent d'identifier les arbres et arbustes. Equipements : prévoir de bonnes chaussures. Visites guidées sur demande. Infos : Mairie, Comité d'Animation de Lugny, tél. 03 85 33 21 96.
LUGNY
&nbspVisit website
You may also like
Only twelve or thirteen kilometres separate two of the area's premier tourist spots: Cluny and Cormatin. Over this stretch, the cyclist is treated...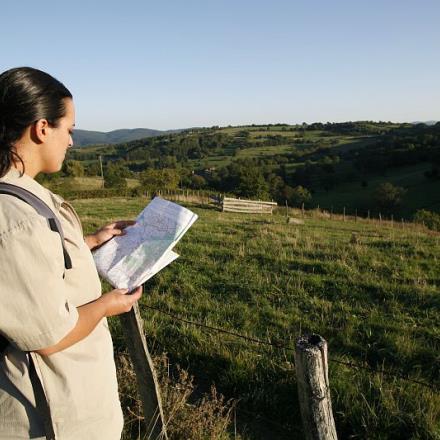 Dans le drapé des douces collines brionnaises palpite le village de Coublanc. De là, le chemin part à travers champs sur les joues rebondies d'une...
Répondre à l'appel de la forêt, c'est suivre le chemin qui va se suspendre dans les bois de la somptueuse forêt de Montmain et joue de la...