Cette balade fait partie d'un guide proposant de parcourir la Nièvre à la découverte de son architecture des XXe et XXIe siècles, résultat de programmes initiés par une maîtrise d'ouvrage publique et objet de concours d'architecture.
Ce parcours, parmi les cinq proposés dans le guide, intitulé "Les Grands Lacs du Morvan", explore, de projet à projet, le dialogue entre paysage, histoire et architecture à travers le département.
Cette sélection d'équipements témoigne de la diversité des sujets, des enjeux, des acteurs et des approches. Les projets présentés s'illustrent par la compréhension de leur contexte. Ils sont la marque que l'architecture contemporaine est appelée à constituer, un jour, le «patrimoine» témoignage d'une époque.

La balade d'architecture contemporaine "Les Grands Lacs du Morvan" propose de découvrir :
- Le Mémorial de Dun-Les-Places
- La Maison du tourisme du Parc du Morvan à Saint-Brisson
- Le site du Saut de Gouloux
- Le Musée des nourrices et des enfants de l'Assistance publique à Alligny-en-Morvan
- La Maison des Grands Lacs du Morvan à Montsauche-Les-Settons
Common crossings :
3, rue des Trois Carreaux
58000 - NEVERS
Nièvre
Download document(s)
Vous aimez randonner ?
You may also like
Only twelve or thirteen kilometres separate two of the area's premier tourist spots: Cluny and Cormatin. Over this stretch, the cyclist is treated...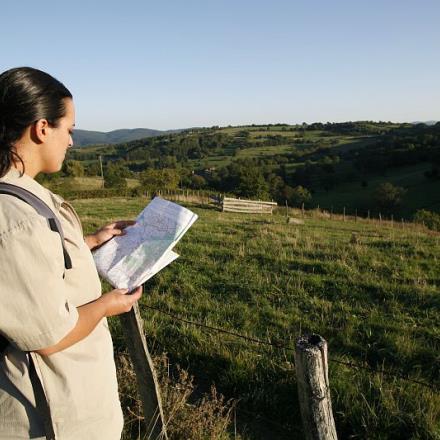 Dans le drapé des douces collines brionnaises palpite le village de Coublanc. De là, le chemin part à travers champs sur les joues rebondies d'une...
Répondre à l'appel de la forêt, c'est suivre le chemin qui va se suspendre dans les bois de la somptueuse forêt de Montmain et joue de la...