Enjoy Authentic Burgundy Let the local specialist take care of you … Winemaker, passionate collector, experienced guide… Discover… The vineyards and the countryside, off the beaten track and on the Grands Cru Wine Road. Walk through in the mythic vineyards: Romanée Conti, Clos de Vougeot, Chambertin, Montrachet… but also the abbeys, castles, roman churches, medieval villages… Learn about the wine and the vine… From the vine pruning to the oak barrel maturing, the importance of the soil (Terroir) and all the secrets in the making of a great wine revealed using simple explanations. Taste… 4 to 7 wines in each cellar visited, Pinot Noirs or white wines. Initiate yourself to tasting techniques and food & wine pairing. Did you have a long trip? Treat yourself to the best! Nicolas & Emmanuel Creators of Authentica
Labels :
Last update : 16/02/2018
Nearby search
Please insert a distance in order to get nearby points of interest
You may also like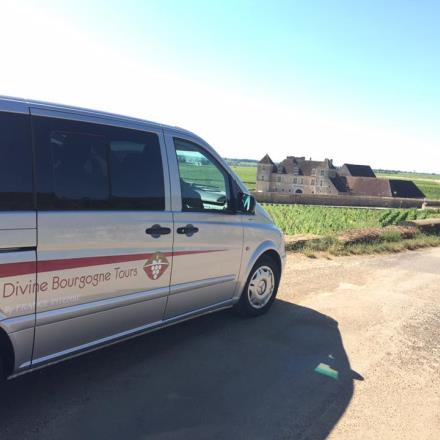 Our Day Tours in Burgundy will take you to a a cultural site and to the Burgundian Vineyard. What is included?: transportation in comfortable air...